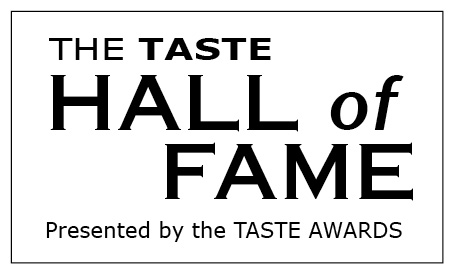 WELCOME TO THE TASTE HALL OF FAME!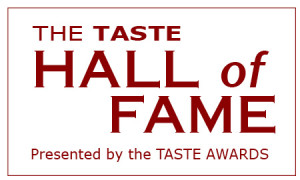 TASTE HALL OF FAME Inductees are selected based on either having received numerous TASTE AWARDS and finalist nominations over the years, or having made a significant impact in the world of taste and broadcast entertainment.
Inductees range from television and movies, to online video, radio, and real world experiences.
Our Mission is to recognize and acknowledge outstanding excellence in video, film, mobile and interactive content focused on food, drink, fashion, design, travel and lifestyle.
The Annual Awards have included appearances by stars, celebrities, producers and executives from networks and platforms such as the Food Network, the Style Network, Bravo, the Cooking Channel, TLC, Discovery, Lifetime, E! Entertainment Television, PBS, APT, Create TV, NBC, ABC, the CW, HGTV, the Travel Channel, HD Net, Hulu, YouTube, Sony Pictures, Vimeo, Vice, LiveWell Network, MyxTV and more.

WHERE TO VISIT: You cannot visit the TASTE HALL OF FAME in person, yet! Plans are in the works for a physical space for the TASTE HALL OF FAME, possibly in San Francisco, but perhaps in other locations as well. The first physical space will be a popup museum exhibition, to be announced in the near future. After that, we look forward to a more permanent exhibition space for lovers of food, fashion and lifestyle programs in film, on television, online, in apps, and on radio.
5TH CLASS: 2017 HALL OF FAME
4TH CLASS: 2016 HALL OF FAME
3RD CLASS: 2015 HALL OF FAME
2ND CLASS: 2014 HALL OF FAME
1ST CLASS: 2013 HALL OF FAME