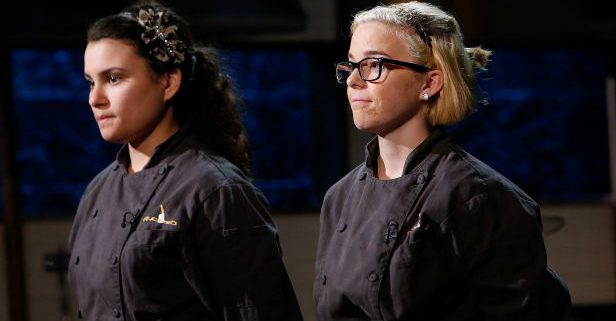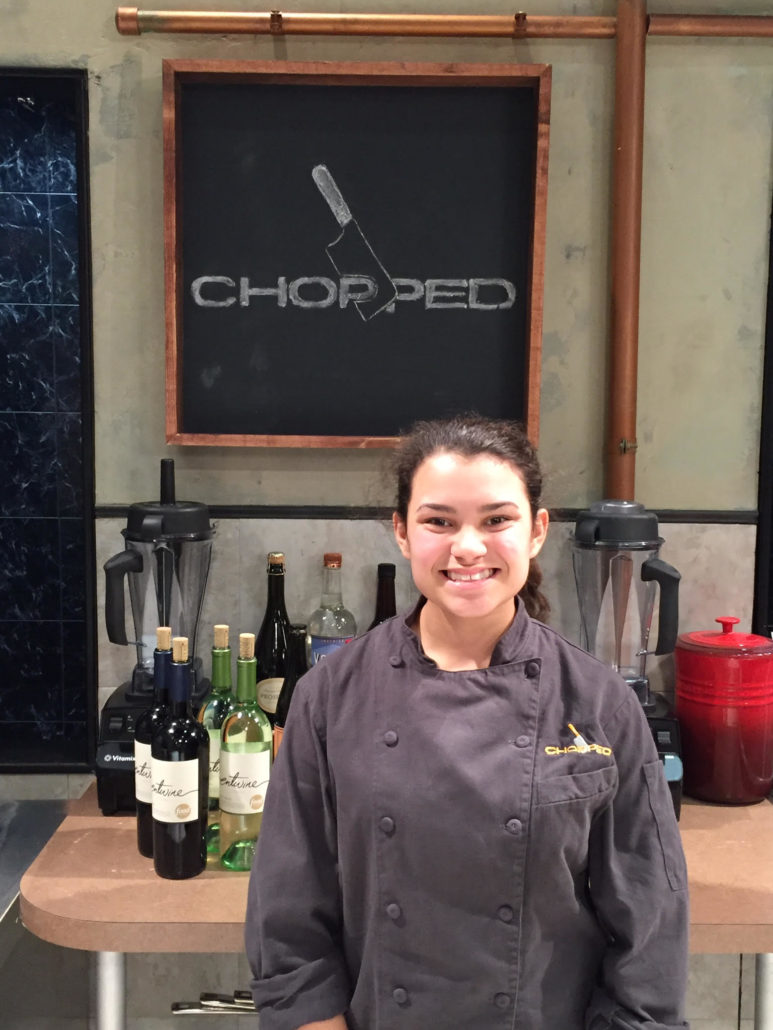 16-year-old Kid Chef Eliana (Eliana de Las Casas), TASTE AWARDS-winning chef, cookbook author, and radio show host, is a competitor on Food Network's Chopped Teen Tournament. The tournament has 16 teens battling for a cash prize of $25,000. Kid Chef Eliana won Battle 4 of the series and moves on to the finale, which airs on Tuesday, September 20, 2016 at 9pm CDT.
The incredibly popular show with millions of viewers pits contestants against each other while trying to master ingredients revealed in a mystery basket. In Chopped Teen Tournament, there are four contestants in each battle with three rounds: appetizer, entrée, and dessert. Each contestant receives the same ingredients and are given 30 minutes to transform the ingredients into dishes presented to three celebrity chef judges. If the judges deem the dish unsatisfactory, the contestant is "chopped." The winner of each battle in Chopped Teen Tournament advances to the grand finale on Tuesday, September 20, 2016 to compete for $25,000.
Eliana says, "I am thrilled that I won Battle 4 of the competition but more importantly, I made awesome new friends both on screen and off. The other teen chefs I competed with are crazy talented and I am grateful to have made it this far. The love and support from my family, school, and community have been overwhelming."
Eliana will have a public viewing party at Poseidon Restaurant, 2100 St. Charles Avenue in New Orleans, where she will host a meet and greet and book signing. The Asian restaurant boasts large screen televisions and four fun karaoke rooms. Owner "Jimmy" Zhao Li says, "We are honored to host Chef Eliana's Chopped Finale viewing party and hope everyone enjoys watching Chopped here." Poseidon's PR Director, Carolyn Shelton, says, "We are so proud of young Chef Eliana and can't wait to see her in the finale! Our whole restaurant is rooting for her."
The accomplished young chef and cookbook author's weekly radio show, "Let's Get Cookin'," is on New Orleans 102.3 FM WHIV ("We Honor Independent Voices"). She is currently featured in Ripley's Believe It or Not Kids Fun Facts and Silly Stories (Ripley Entertainment; September 2016) and Garvey's Choice by award-winning children's book author, Nikki Grimes (Wordsong; September 2016). Kid Chef Eliana attends New Orleans Center for Creative Arts where she is enrolled in the culinary arts program supported by the Emeril Lagasse Foundation.
Check out Kid Chef Eliana's newest cookbook, Cool Kids Cook: Fresh & Fit!
ABOUT Kid Chef Eliana
16-year-old Award-Winning Chef, Cookbook Author, and Radio Show Host
CEO of Eliana Cooks!
National Food & Beverage Foundation Kids Ambassador
Crescent City Farmers Market Marketeer Ambassador
http://www.kidchefeliana.com
Twitter: @KidChefEliana
Facebook: ElianaCooksFanPage
Instagram: @KidChefEliana
http://www.thetasteawards.com/wp-content/uploads/2016/09/CQ2910_Eliana-Shawna_s4x3.jpg.rend_.snigalleryslide.jpg
462
616
The TASTE Awards
http://www.tastetv.com/ta/wp-content/uploads/2015/03/FullLogo-color.jpg
The TASTE Awards
2016-09-15 05:54:29
2016-09-15 05:55:29
TASTE AWARDS Winner Kid Chef Eliana Wins Food Network's Chopped Teen Tournament Battle 4