Skincare Product Placement: VIP
&

Celebrity Gift Bags
An Important Piece of any Awards Show.. and an Opportunity for Your Company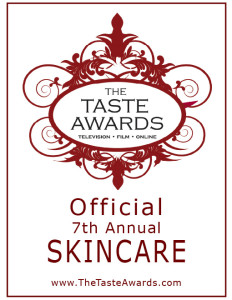 Getting your brand or product in the right hands could be the key to your success.
The TASTE AWARDS gift bags are the perfect, economical, opportunity to have yours placed directly in front of tastemakers, thought leaders, media outlets, and of course, celebrities. You also save on event staffing, but still get the benefit of your products being seen by the right contacts.
You are also authorized to use the TASTE AWARDS OFFICIAL SKINCARE SELECTION logo on your marketing collateral, site, products, press releases, and etc.
You also have the option for 2 complimentary tickets to the TASTE AWARDS event.
Spaces are limited, as are available product categories.
We are currently accepting VIP Gift Bag placement in the following product categories (some categories are also available for Exclusive Brand Placement):
GROOMING

Skincare Product (available)
Lipstick (available)
Makeup (available)
Nail Polish (available)
Artisan Fragrances (unavailable)
Vitamins and Health Products (available)
Costume Jewelry (available)
Haircare Products (3 available)
COOKING & TASTING

Tofu (available)
Chocolate (unavailable)
Toffee (unavailable)
Jerky (unavailable)
Snack Bars (available)
Spices (available)
Salts (available)
Blends (available)
Tea (available)
Number of samples required: 100-500
VIP Gift Bag Handling Fee: $395
Shipping Destination: San Francisco (February 2016)
Reserve Your Space Below
(Note: the Organizers reserve the right to not accept certain product types or any brands, for example if they are not a good fit with the event or if the product category is already filled, or has been made Exclusive by a major Sponsor)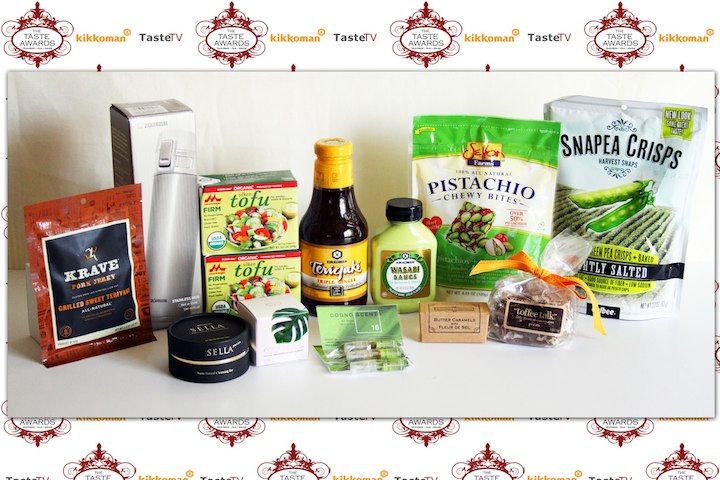 General Terms & Conditions
The Taste Awards, TasteTV, TCB Cafe Publishing and Media LLC, the event venue are not responsible for lost or damaged products or displays during the event, set up or break down.
Cancellation policy:
• notice of cancellations must be in writing
• notice received on or before October of the Calendar Year will be refunded 50%
• no refunds will be honored after October of the Calendar Year
Payment policy:
• payment is due with registration form
• if paying by check, please make payment to: Taste Awards, attn: Partnerships, 2269 Chestnut Steet, #365, San Francisco, CA 94123
Terms & Conditions
The Sponsor, the undersigned ("I," "me," or "my" whether such party is an individual or an entity) has read all of the rules & regulations for the TASTE AWARDS presented by TasteTV (hereafter referred to as "the Awards"), and by signing this form I/we (hereafter referred to as "the Sponsor") agrees to the following:
• Sponsor is solely responsible for obtaining proper licenses and permits relevant to its products.
• Sponsor allows the Awards to use all visual and audio reproductions for its own purposes.
• Only one Sponsor may occupy a booth, unless otherwise approved by the Awards.
• Sponsor may not sublet or reassign booth space
• Sponsors and participants will at no time use the TasteTV or TASTE Awards logo or name without the express written prior permission from the Awards, which retains exclusive ownership and creative control of the name and logo.
• If, due to unforeseen circumstances, exhibitor cannot occupy the space(s) assigned, he/she may notify the Awards in writing by the specified dates prior to the event
• If the facility is damaged from any cause whatever, the Awards, TasteTV, Chocolate Television, TCB Cafe Publishing and Media LLC and owners are released by the exhibitor, his/her agents, representatives, employees, guests, and visitors from any damaged so caused thereby.
• The exhibit area will be locked during times the Awards is not open to the public. The Awards is not responsible for act of commission or omission by security personnel. Sponsor assumes all responsibility for loss, theft, or destruction of goods.
• Sponsor assumes all responsibility for exhibit and agrees to support, protect, defend, and hold harmless the Awards, TCB CAFE, the Awards and its officers, agents, and employees from and against any losses, charges, fines, and attorney's fees arising or caused by exhibitor's installation, removal, maintenance, occupancy, or use of the Awards premises or part thereof. Sponsor assumes all responsibility for injury to him/herself, his/her staff, guests, agents, or visitors and hold harmless the Awards, TasteTV, Chocolate Television, TCB Cafe Publishing and Media LLC and owners, their agents, employees, and affiliates from any and all of the above, including attorney's fees.
• All materials must meet fire regulations. Fire Marshal and/or authorized agent may confiscate any materials that don't meet regulations.
• Sponsor will not cause or allow any hazardous material to be used, stored, generated on, or transported to the facility.
Appearance Release
The above named and undersigned ("Sponsor") does hereby consent to the use by TCB-Cafe Publishing & Media, TasteTV, and Chocolate Television, (the "TCB CAFE Publishing and Media LLC") and does hereby assign and grant unto TasteTV the irrevocable and unconditional power, right, privilege, and permission to make, produce, reproduce, exhibit, distribute, publish, and transmit by means of live broadcast or cablecast, film, videotape, DVD, audiotape, or any other similar mechanical or electronic method the Participant's name, picture, likeness, pose, actions, or any combination thereof in connection with the production of programs for TasteTV by TCB-Cafe Publishing & Media from the TasteTV or TASTE Awards.
Participant hereby releases and discharges TCB-Cafe Publishing & Media from any and all liability arising out of or in connection with the making, producing, reproducing, processing exhibiting, distributing, publishing, transmitting by any means or otherwise using Participant's name, picture, likeness, poses, actions and any other combination thereof.
Participant certifies and warrants that Participant is of legal age, has full power, right and authority to enter into this consent and release, has read same in its entirety and understands all of its terms and provisions, unless parental or legal guardian signature follows.