Lifetime Premier Project Runway Junior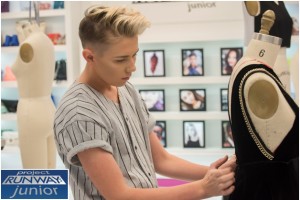 With the success of FOX's MasterChef Junior, as well as other youth-oriented competitions, it makes sense that Project Runway moves forward with their endeavor, Project Runway Junior.
It includes a number of talented, and super talented, young designers. One is 17 year old Matt Sarafa.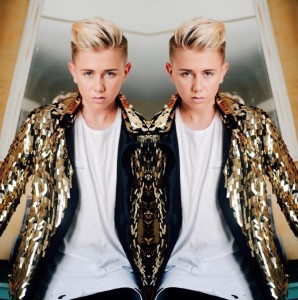 Mentored by Emmy Award winner Tim Gunn and co-hosted by supermodel Hannah Davis, the star studded judging panels including Kelly Osbourne, designer Christian Siriano and executive fashion editor at Cosmopolitan and Seventeen Magazine Aya Kanai. The inaugural season also features celebrity guest appearances by Bella Thorne and First Lady Michelle Obama. Sarafa's inspiration for his edgy take on streetwear comes from the runway shows of Alexander McQueen, Jean Paul Gaultier and Versace, which you'll see in his innovative designs and creations on the show.
Growing up in Manhattan Beach, California Sarafa always had an artistic side, loving to draw and paint as a child. After binge watching an entire season of "Project Runway" with his mother at the age of 7, he knew fashion was his true calling. He then learned how to hand sew from his grandmother and eventually began taking classes to perfect his technique.
Growing up in the age of YouTube, Matt started his own channel which features makeup tutorials and fashion tips and advice, which is watched by thousands of budding fashionistas looking for a little help and inspiration. This caught the attention of producers for "Project Runway: Threads," which aired in 2014. A fan favorite on that show, Sarafa was a no-brainer choice for producers when the network's newest show "Project Runway Juniors" came to life.