CELEBRITY AWARD PRESENTERS
The Annual TASTE AWARDS celebrity award presenters, hosts, and ambassadors are an impressive gathering of talent and success.

The Awards have included appearances by stars, celebrities, producers and executives from networks and platforms such as the Food Network, the Style Network, Bravo, the Cooking Channel, TLC, Discovery, Lifetime, E! Entertainment Television, PBS, NBC, ABC, the CW, HGTV, the Travel Channel, HD Net, Hulu, YouTube, Dreamworks, Esquire Network, FYI Network, The History Channel, Bio, iHeart Radio, Sony Pictures, APT, Myx TV, and more.
CELEBRITY AWARD PRESENTERS
Celebrity Awards Presenters from the Past and Present.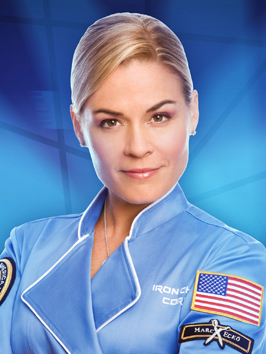 Personality: Cat Cora
As seen on: Bravo, Food Network
Programs: multiple programs
Bio: Cat made her TV debut in 1999, as co-host of Food Network's Melting Pot with Rocco Di Spirito. She went on to host My Country My Kitchen: Greece, Date Plate, and was one of the featured hosts on Fine Living's Simplify Your Life. A documentary, Cat's In The Kitchen, was also made about her first James Beard dinner in April, 2002. Preceding Iron Chef America, Cat co-hosted Kitchen Accomplished on Food Network, where she worked with a design expert and contractor to surprise a homeowner with a 3-day kitchen makeover.
In 2006, Cat appeared in NBC's Primetime Miniseries, Celebrity Cooking Showdown, where celebrities were paired with famous chefs and competed in a timed cook-off à la Iron Chef America. In May 2012, Cora stepped out of her chef's jacket into a new role as co-host alongside Curtis Stone for Bravo's new series, Around the World in 80 Plates. The two hosts traveled with 12 chefs competing in a culinary race across 10 countries in 44 days.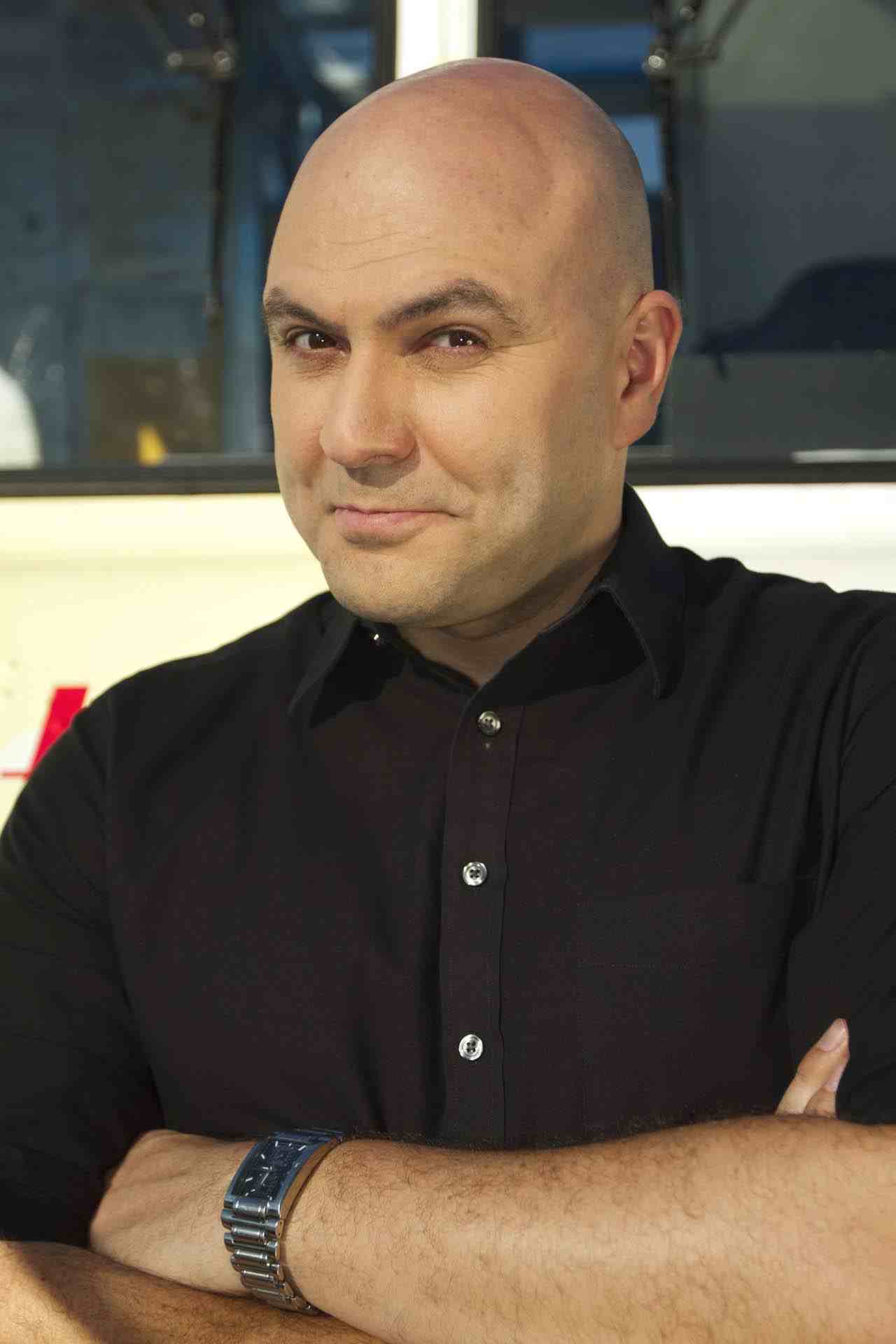 Personality: James Cunningham
As seen on: Cooking Channel
Programs: "Eat St."
Bio: From the international success of his multi award-winning Funny Money youth financial literacy lecture series to television appearances and nightly stints on comedy club and corporate stages across North America, James Cunningham is a performer and author whose diverse career knows no boundaries.
James has been featured on many national and international network shows throughout the course of his career, including "Last Comic Standing," "Just for Laughs," and "Comedy Now." Currently, James hosts the Food Network Canada and Cooking Channel US series Eat St. by Paperny Entertainment, a lip-smacking celebration of North America's most mouth-watering street food.
The companion cookbook, Eat St. – Recipes from the Tastiest, Messiest, and Most Irresistible Food Trucks, will be released simultaneously in the US (Pintail) and Canada (Penguin) in Spring 2013 to coincide with the show's Season Four launch.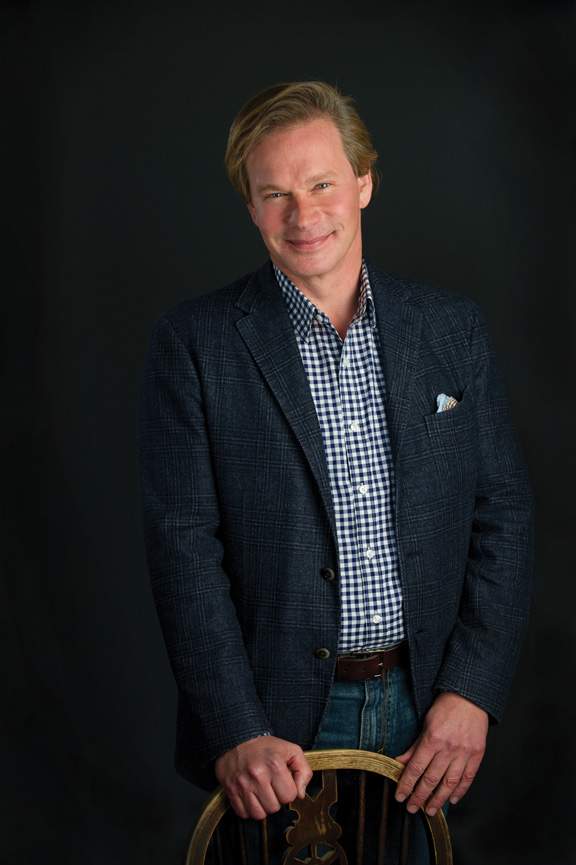 Personality: P. Allen Smith
As seen on: National Television, Public Television
Programs: "P. Allen Smith's Garden Home", "At Home with P. Allen Smith"
Bio: P. Allen Smith is an award-winning designer, gardening and lifestyle expert. He is the host of two public television programs, P. Allen Smith's Garden Home, P. Allen Smith's Garden to Table and the syndicated 30-minute show P. Allen Smith Garden Style. Smith also has 2 digital shows on YouTube's eHow channel including At Home with P. Allen Smith and FarmRaised. Smith is one of America's most recognized and respected design experts, providing ideas and inspiration through multiple media venues.
He is the author of the best-selling Garden Home series of books published by Clarkson Potter/Random House, including Bringing the Garden Indoors: Container, Crafts and Bouquets for Every Room and a cookbook, P. Allen Smith's Seasonal Recipes from the Garden. Smith is a regular contributor on The Weather Channel and hosts his own radio program the "P. Allen Smith Show". His design and lifestyle advice is featured in several national magazines.
Personality: Alie & Georgia
As seen on: Cooking Channel, Comedy Central
Programs: "Classy Ladies", "Tripping Out with Alie & Georgia", "Unique Sweets", "Drunk History"
Bio: Hosts of two seasons of Drinks with Alie & Georgia, with 24 episodes of weirdly innovative cocktails, 12-year-old-boy humor and occasional blowtorches, followed by two seasons of Classy Ladies with Alie & Georgia, in which they wear lovely dresses, take culinary classes, then create cocktails and party bites based on their lessons. They then helmed their first television show for Cooking Channel, "Tripping Out with Alie & Georgia," which features the besties going on thrilling adventures, then coming home to throw a party for their friends based on their travels.
They are currently on-camera contributors for Cooking Channel's Unique Sweets, appeared as themselves on Comedy Central's Drunk History (don't tell their parents), and are currently shooting a super-secret new project, which will be announced shortly.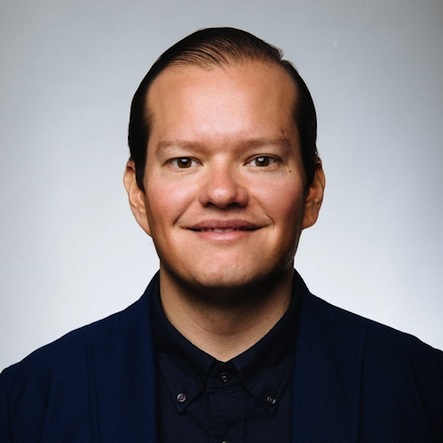 Personality: Andres Izquieta
As seen on: Esquire Network
Programs: "Weekend Fix"
Bio: Andres Izquieta is an American born fashion designer and co-founder and CEO of the apparel brand Five Four and the Five Four Club. Izquieta also created, executive produces, and co-stars on the Esquire Network's travel series, "Weekend Fix," which premiered in October 2014. In each episode, he and actor Omar Miller (CSI: Miami) travel to a new city on the fly and rely on social media to plan their trips.
Izquieta is also an owner or partner in several other ventures in the apparel (notably streetwear brand Young & Reckless), media, and restaurant industries. He most recently launched Fala Bar, a vegan fast food, falafel & salad bar restaurant in Los Angeles.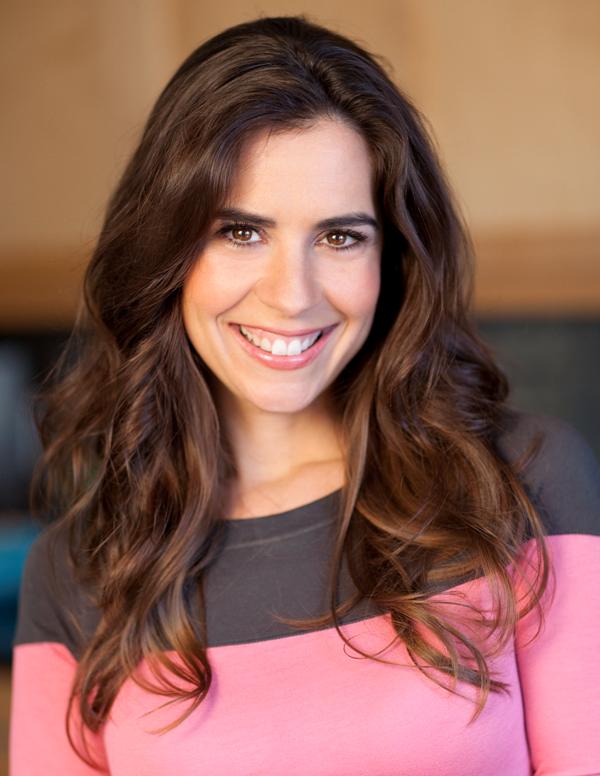 Personality: Devin Alexander
As seen on: Public Television
Programs: "America's Chefs on Tour"
Bio: Media Personality, Healthy Comfort Food Chef, Weight Loss Expert, and New York Times Bestselling Author, Devin Alexander, is the Host of "America's Chefs on Tour" and author of 8 cookbooks including "The Biggest Loser Cookbook" Series. Devin's unique approach to healthy cooking and her motivational personal story have landed her appearances on more weight loss and fitness shows than any other food expert or nutritionist in America.
Devin has shared her secrets for unbelievably decadent yet healthy foods through frequent appearances on The Today Show, Good Morning America, The Biggest Loser, Dr. Oz, Dr. Phil, The View, Celebrity Fit Club, Discovery Health's National Body Challenge, FOX, CNN, and others, and through over 300 magazine features including Prevention, Men's Health and Shape.
As seen on: PBS
Programs: "Joanne Weir's Cooking Class"
Bio: Joanne Weir is a James Beard Award-winning cookbook author, cooking teacher, chef and public television personality. Joanne is the host of "Joanne Weir's Cooking Class", a 26-part cooking series currently airing on public television.
Awarded the very first IACP Julia Child Cooking Teacher Award of Excellence in 1999, Joanne shares a lifetime of experience that flavors everything she touches. Her first book, From Tapas to Meze (Crown, 1994,) was selected by Julia Child as one of her 12 personal favorites out of 1000 cookbooks published that year.
Joanne also teaches hands-on cooking courses in her professional kitchen in San Francisco, California. Check here for recipes from Joanne's cookbooks, TV shows, and articles, as well as links to Joanne's favorite products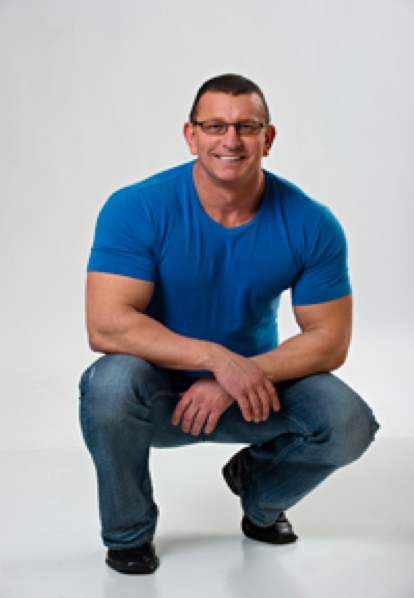 Personality: Robert Irvine
As seen on: Food Network
Programs: "Restaurant: Impossible" & "Worst Cooks in America"
Bio: With over twenty-five years in the culinary profession, Chef Robert Irvine has cooked his way through Europe, the Far East, the Caribbean and the Americas, in hotels and on the high seas. Irvine brings his experience to Food Network as host of Restaurant: Impossible and has been previously seen on Dinner: Impossible, and Worst Cooks in America.
Currently Robert can be seen helping save Americas struggling restaurants on Restaurant: Impossible as well as on the new season of The Next Iron Chef: Super Chefs, as he joins an all-star caliber group of chefs, including Anne Burrell, Michael Chiarello, Elizabeth Falkner, Alex Guarnaschelli, Chuck Hughes, Beau MacMillan, Spike Mendelsohn, Marcus Samuelsson and Geoffrey Zakarian, as they battle it out for the title of The Next Iron Chef!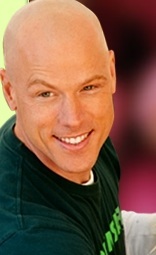 Personality: Chef Nathan Lyon
As seen on: Fit TV, Discovery Health Channel, PBS, The Food Network
Programs: "A Lyon in the Kitchen", "Growing a Greener World", "The Next Food Network Star"
Bio: Chef Nathan Lyon is known to viewers across the country for his simple, innovative cuisine featuring fresh, local ingredients. Among the final four on the second season of The Next Food Network Star, he is the chef of Growing A Greener World (PBS), the creator and host of A Lyon in the Kitchen (Discovery Health and Fit TV) and appears as a guest chef / expert on Real Simple Real Life (TLC) and Home Made Simple (TLC).
Nathan holds a BS in Health Science from James Madison University as well as a Culinary Arts Degree from Le Cordon Bleu.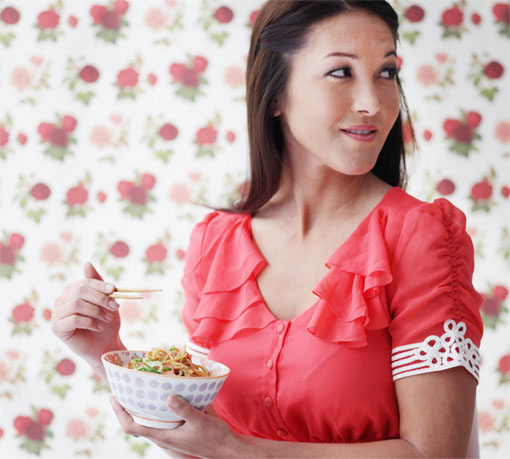 Personality: Candice Kumai
As seen on : Cooking Channel and Food Network, TLC, Lifetime
Programs: "Cook Yourself Thin", "Home Made Simple"
Bio: Host of "Cook Yourself Thin," and founder and creative artist behind StilettoChef.com, Candice Kumai encourages men and women of all ages to obtain optimum health and wellness through their food.
After her appearance on the premiere season of Bravo's "Top Chef", Candice became the Host of Lifetimes hit series, "Cook Yourself Thin" and contributing writer to the #1 New York Times bestseller, "Cook Yourself Thin: Skinny Meals You Can Make in Minutes." She was recently the host to TLC's "Home Made Simple," food TV personality for Cooking Channel's "Unique Eats" and writes for various food and lifestyle publications, including her new publication, "Pretty Delicious Cookbook".  

Personality: Brian Boitano
As seen on : The Food Network
Programs: "What Would Brian Boitano Make?"
Bio: On his Food Network show, "What Would Brian Boitano Make?", Brian takes viewers on a reality cooking adventure as he creates amazing food for a new event in each episode focusing on innovative but accessible dishes, as well as demonstrates his culinary skills and talent for one-of-a-kind entertaining.
Few athletes have enjoyed the artistic and popular success that figure skater Brian Boitano has achieved since winning the gold medal for the United States at the 1988 Winter Olympics Games in Calgary, Canada. Brian, a three-time Olympian, has won more than 50 titles and was inducted into the World Figure Skating Hall of Fame, the U.S. Figure Skating Hall of Fame, and the National Italian-American Hall of Fame. Brian won a primetime Emmy Award for his starring role in the HBO movie "Carmen on Ice."
Personality: Bobby Bognar
As seen on: The History Channel
Programs: "Food Tech"
Bio: TV Host and Bobby Bognar has been in the food service industry for over 25 years. His love of food and foodservice led directly to his stint as host of "Food Tech," on History Channel. "Food Tech" has been broadcast in over 15 countries and translated into over a dozen different laguages.
Bobby is also an in-demand speaker, and has appeared in the US, Brazil, and Mexico, where he has lectured on agriculture, food, and foodservice.
Bobby owns a restaurant ("The Point") and a catering company in Los Angeles, and is currenlty developing two new television shows. Bobby and his Executive Chef wife, Mayet Cristobal, live in Hollywood, CA with their son Max.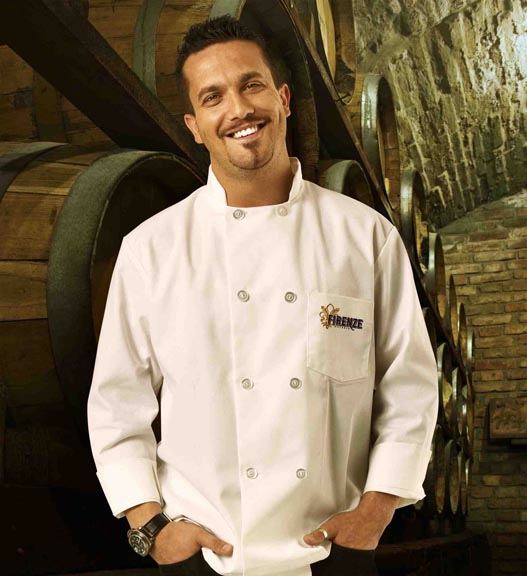 Personality: Fabio Viviani
As seen on: Bravo
Programs: "Top Chef", "Top Chef All Stars"
Bio: Fabio Viviani, is the owner of Café Firenze in Moorpark, California and Firenze Osteria in Toluca Lake, California. He was a Fan Favorite on "Top Chef" Season 5, as well as the stand- out chef on Top Chef, Season 5, which was nominated three times for the 2009 Emmys. He has also been a recognized celebrity chef with ongoing appearances nationwide at culinary events, television, and radio.
Fabio's first cookbook, 'Café Firenze Cookbook, Mangia e Bevi', penned with business partner and best pal since the age of 12, Jacopo Falleni has been a huge hit with rave reviews. Fabio has other books, such as, 'My Son is On Google, Recipes & Memories from an Italian Mom'.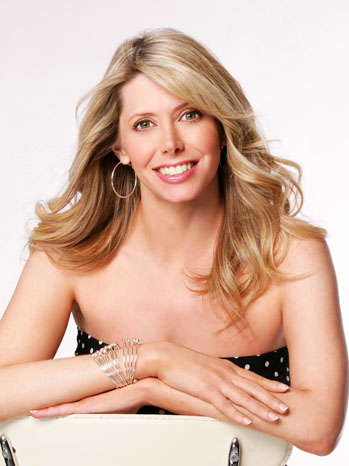 Personality: Michelle Harris
As seen on : ION Life
Programs: "Alive + Well "
Bio: Television personality and actress Michelle Harris is the host and co-creator of the television program "Alive & Well with Michelle Harris," which airs on the Ion Life network.
Michelle helps viewers to reach their goals and look and feel their best. Her knowledge on living well helps to educate audiences in an entertaining way and create positive change.
She has been featured on shows such as Hollywood Green with Maria Menounos, Showbiz Tonight, and CNN. Michelle has also been seen in magazines such as In Touch, Women's World, Natural Beauty and Health, Celeb Life, and People Pets.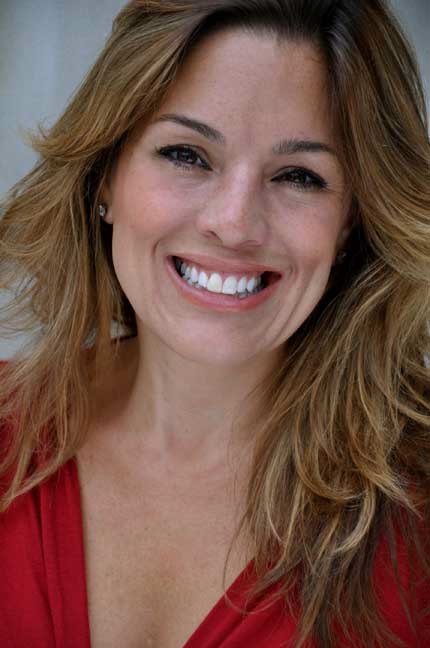 Personality: Carrie McCully
As seen on : Food Network
Programs: "Chef Hunter"
Bio: As the host of the Food Network's "Chef Hunter," Carrie McCully is the principal of Force of Nature Media, a boutique-consulting firm that specializes in recruitment and placement of culinary professionals in the United States. Over the years Carrie has had the privilege of working with personalities including Alain Ducasse, Terrance Brennan, Martha Stewart, Alison Price Becker, and Kathryn Bigelow, among others.
On "Chef Hunter", Carrie brings in her candidates of out-of-work chefs to audition for a coveted executive chef position, experiencing the most pressure-filled night of their lives. Getting the job could change their fate — and the fortunes of a top restaurant. Teeming with emotion and incredibly high stakes, Food Network's "Chef Hunter" looks behind the kitchen door at a uniquely cutthroat interview process that tests culinary skill, business acumen and the tenacity required to be an executive chef.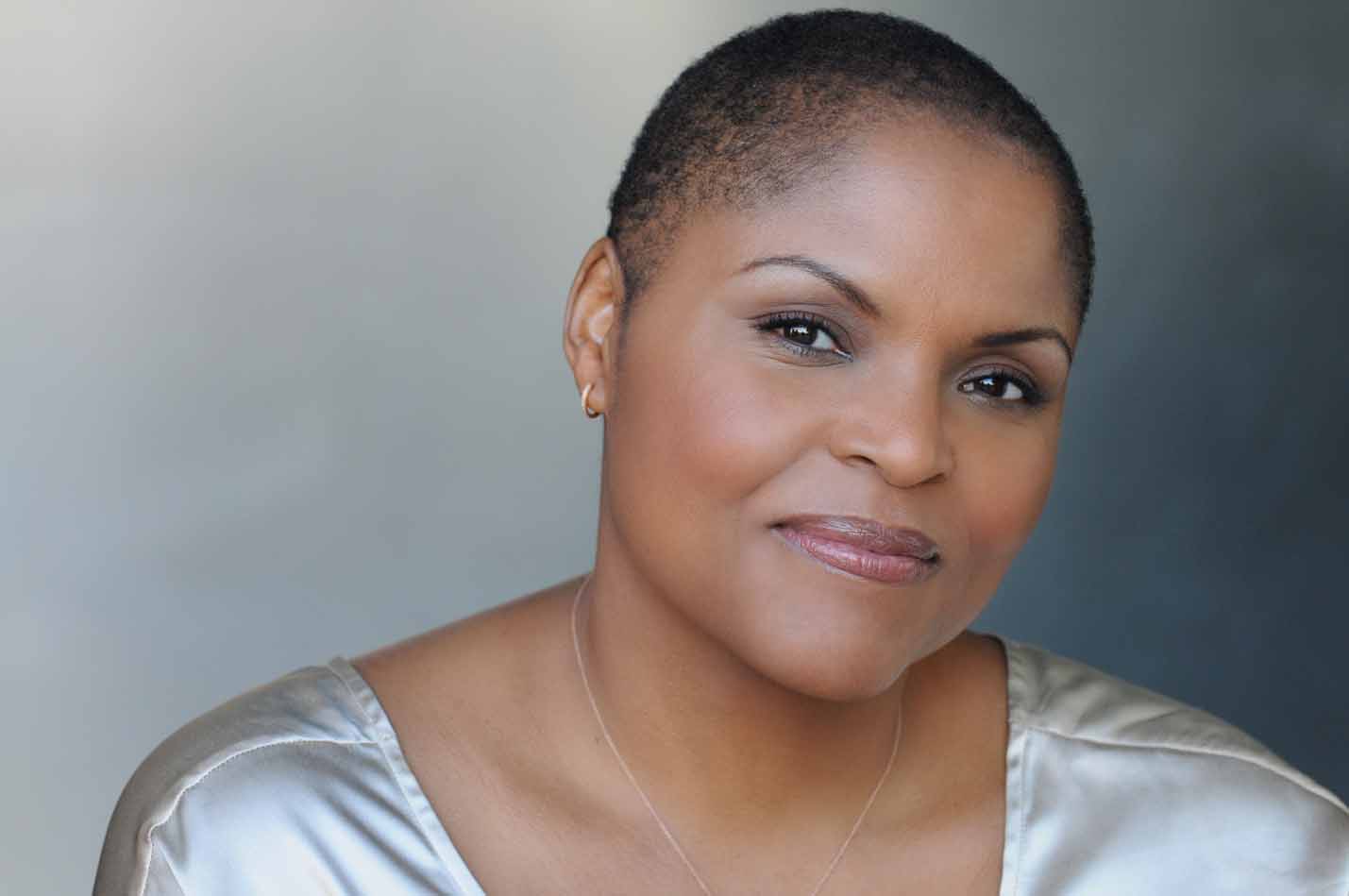 Personality: Chef Tanya Holland
As seen on: The Food Network, The Cooking Channel, PBS, TV One
Programs: "Melting Pot", "America's Chefs On Tour", "My Mamma Throws Down"
Bio: Celebrity Chef Tanya Holland has been a visionary force in the culinary world for over 20 years. With an eye on elevating the cuisine of her heritage, Tanya pioneered the popular "new soul/southern cuisine" movement. Her incredible resume includes receiving a Grand Diploma from La Varenne Ecole de Cuisine in Burgundy, France; television host on The Food Network's Melting Pot (now showing on The Cooking Channel), cookbook author (New Soul Cooking ), culinary instructor, and much, much more.
Tanya is the chef/owner of Oakland's legendary Brown Sugar Kitchen and B-Side BBQ. The Brown Sugar Kitchen Cookbook is being published by Chronicle Books in 2014.
She is currently on the Chef's Council for The Center for Culinary Development. In 2010, Tanya was inducted as a Les Dames d'Escoffier. The California Travel Association awarded Tanya "Chef of the Year" for 2013.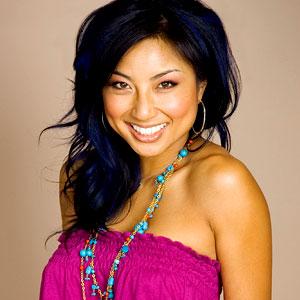 Personality: Jeannie Mai
As seen on: Style Network
Programs: "How Do I Look?"
Bio: An experienced makeup artist, fashion expert and actress, Jeannie Mai delivers her exuberant personality and unbridled talent to Style as host of How Do I Look?, the network's hit fashion-intervention series.
Mai launched her career as a successful celebrity stylist, with a roster of clients including Christina Aguilera, Alicia Keys and Rosario Dawson. She was host on Stir, an Asian-American magazine-style show on International Channel Networks. The program picked up its first Emmy nomination in 2005. She has been busy ever since. In 2009, Mai joined Extra as a correspondent and weekend cohost and also appeared on Style's What I Hate About Me and Lucky Shops, TLC's 10 Years Younger and USA Network's Character Fantasy.
Personality: Jolene Sugarbaker
As seen on : YouTube
Programs: "The Trailer Park Queen"
Bio: Jolene Sugarbaker, "The Trailer Park Queen" has been entertaining people on the internet and stage for over two decades.
Her independently produced show, "The Trailer Park Cooking Show" is a two time Tasty Award winner for Best Comedy Series. Jolene's website and clean comedy cooking show have been featured in over 150 newspaper articles and have been enjoyed by millions.
The Trailer Park Cooking Show is one of "Zagat's Top 10 YouTube Food Shows," and Jolene has been featured on television programs such as Good Morning America, Fox News and MSNBC. When not teaching cooking on a budget from her mobile home, Jolene can be found performing at comedy clubs, and teaching classes on cooking and comedy at a local community education program.
Personality: Zane Lamprey
As seen on: The Travel Channel, HDNet
Programs: "Three Sheets", "Drinking Made Easy"
Bio: Zane Lamprey is constantly being told he has the best job in the world. As host of the cult sensation "Three Sheets," Zane's job is to travel around the world and drink. After four seasons, Zane has thrown back a few (and sometimes a few too many) in over 50 countries. As he drinks with the locals, viewers learn about the culture, people and spirits of the region.
Zane can also be seen on the imbibing travelogue, "Drinking Made Easy", which premieres on HDNet on October 6, 2010. The 24 episodes, which follow his national 53-city live comedy tour (also called Drinking Made Easy), highlight the drinking cultures and customs of U.S. cities. Zane is about to embark on another tour, Sing the Booze, to debut his new album of drinking songs, while hitting 30 cities across the US in the fall of 2010. Previously, Zane hosted "Have Fork, Will Travel" on the Food Network, where he traveled around the world and ate.
As seen on: Television, Print
Programs: "Project Runway"
Bio: Jake Wall, Project Runway Season 14 featured designer, is co-founder and creative director of JAKE, a premium fashion brand that offers garments with classic proportions and cutting-edge conveniences defining modern luxury for a wide range of clientele.
Jake's designs have been featured in Marie Claire Magazine, San Francisco Chronicle, Inc. Magazine, California Apparel News, Gastronomique En Vogue Magazine, Tantalum Magazine, The Bold Italic, The Rebel Cavalier, and Bay Area Reporter, and recognized by a number of awards including "Hot 20 People's Choice Award Winner for Fashion," 7×7 Magazine (2013); "Designer in Residence Emeritus," Fashion Incubator San Francisco (2013). Jake currently lives in San Francisco along with brand's official mascots, the rescued greyhounds Echo and SCOTUS (Supreme Canine of the United States).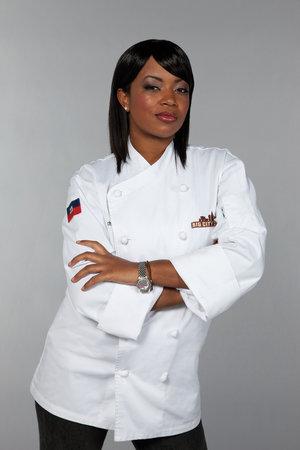 Personality: Manouschka Guerrier
As seen on: Food Network
Programs: "Private Chefs of Beverly Hills"
Bio: Known for her role in the premier season of the Food Network's "Private Chefs of Beverly Hills," Manouschka Guerrier is a talent for all seasons.
A former model, Manouschka Guerrier learned all she knows about cooking from her mother, Jacqueline, and professionally trained Haitian grandmother, Olga.
As the quintessential single, Manouschka owns and operates Los Angeles-based brand Single Serving, where she celebrates the single life and teaches other singles how to serve up chic, easy and affordable meals.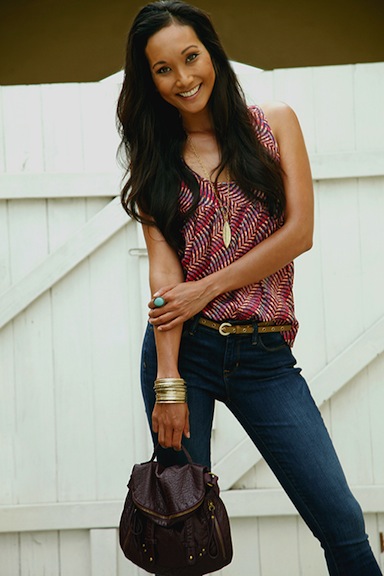 Personality: Kara Birkenstock
As seen on : Myx TV, TV Guide, Lifestyle Network
Programs: "Eat Your Words", "Style Bites"
Bio: Kara is a TV Host, Style Expert, Producer, National Brand Spokeswoman, Actress, and Model. In addition to hosting Myx TV's "Eat Your Words", as Writer, Director, Producer and Host of "Style Bites" on the Lifestyle Network, Kara grants exclusive access to the latest restaurants and hotspots, offers tips on how to achieve the latest trends and reveals coveted secrets from fashion and beauty insiders.
"Kara was also a featured Style Expert on TV Guide Network's Red Carpet "Fashion Wrap," covering all the fashion hits and misses of today's hottest celebs.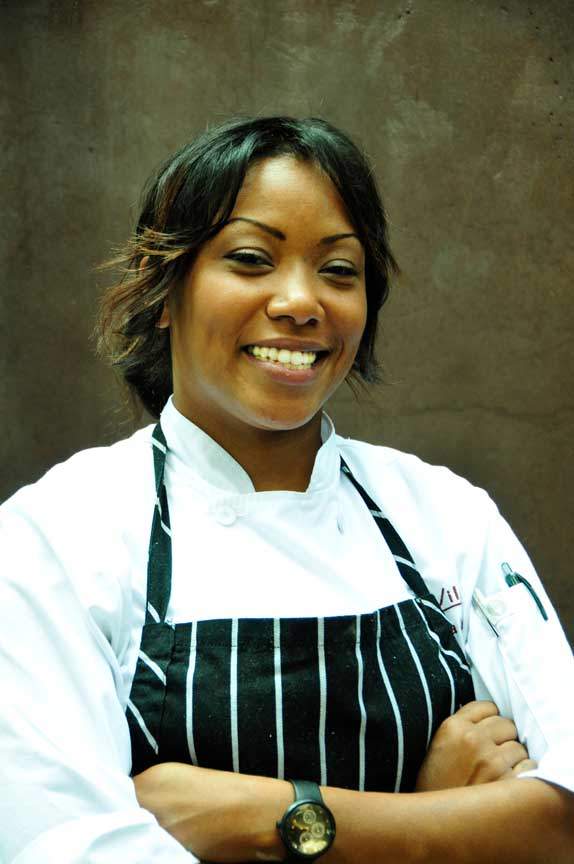 Personality: Nyesha Arrington
As seen on : Bravo, Food Network
Programs: "Top Chef", "Chef Hunter"
Bio: From the time she was a child pretending to run a restaurant, Nyesha Arrington, Wilshire's Executive Chef, has loved to cook.
A graduate of the Culinary School at the Art Institute of Los Angeles in 2001, Nyesha worked with her mentor, Josiah Citrin at Lemon Moon in Culver City and Mélisse in Santa Monica. Her resume also includes work with legendary French chef Joël Robuchon at his Michelin and Mobil award-winning Las Vegas restaurants, L'Atelier and The Mansion.
In 2011, Nyesha appeared simultaneously on two reality cooking shows as a contestant: Bravo's Top Chef: Texas and Food Network's new series, Chef Hunter, where she won the competition for the next executive chef at Wilshire in Los Angeles.
( photo credit: Kelley Carroll)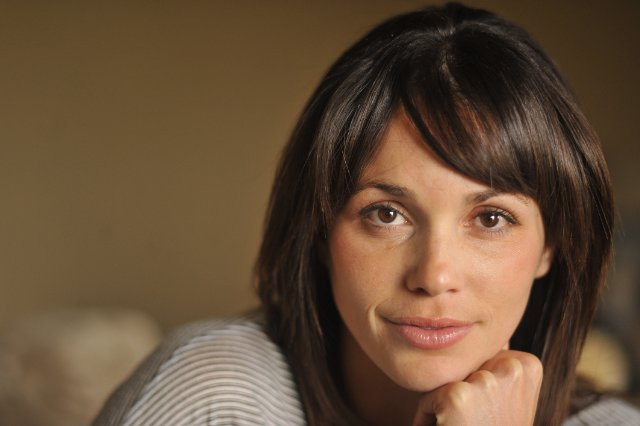 Personality: Aida Mollenkamp
As seen on: The Food Network, The Cooking Channel
Programs: "Ask Aida", "FoodCrafters"
Bio: Aida Mollenkamp is the host of the Food Network's popular program "Ask Aida", where she shares her knowledge of food while dishing out culinary therapy, and on "Foodcrafters," for the Food Network's new sister network, the Cooking Channel. In "Foodcrafters," Aida leaves the kitchen to uncover handmade food finds from around the nation.
Aida has worked everywhere from a gourmet deli and California Pizza Kitchen to the Hotel Bel Air and online food magazine CHOW.com. She also studied Hospitality Management at Cornell University's School of Hotel Administration, Aida worked at Ernst & Young in Hotel and Restaurant Consulting, and graduated with a Grand Diplôme from Le Cordon Bleu Paris. In January 2005, Aida joined CHOW.com as the Food Editor. She regularly appeared in instructional videos for the site, ran the test kitchen, worked as a lead food stylist and developed recipes and story ideas.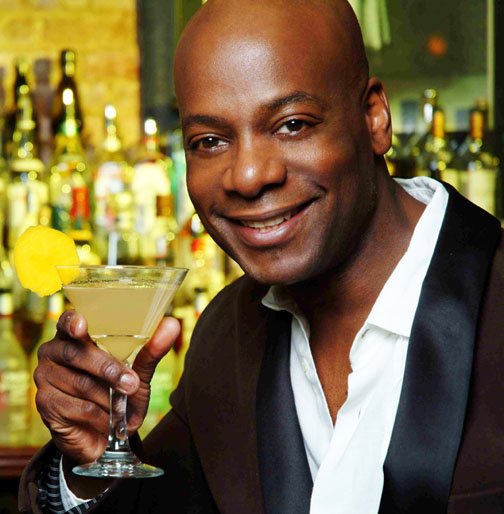 Personality: Darryl Robinson
As seen on: The Cooking Channel
Programs: "Drink Up"
Bio: As host of "Drink Up" on The Cooking Channel, Darryl Robinson, aka "DR Mixologist," is truly inspired by innovative cocktail making, and is recognized for his natural talent in cocktail design.
Darryl serves as a consultant to many bar and restaurant owners looking to create an exemplary cocktail experience at their venues. He is also an active member of the US Bartender's Guild, The International Bartenders Association and the Museum of the American Cocktail. He has been featured in the NY Daily News, NY Times, Business Week, Essence, NY Post, Huffington Post, San Francisco Weekly, Black Book, Real Simple, USA Today and Black Enterprise and on FineLiving.com.