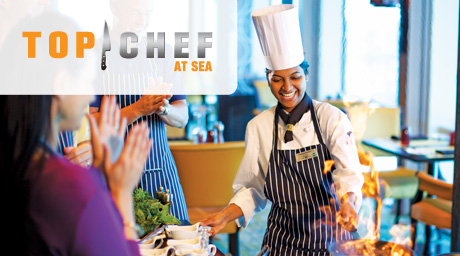 TASTE AWARD winners Bravo Media and Celebrity Cruises have extended the popular "Top Chef at Sea" program through 2016, and will offer "Top Chef" fans and food lovers the opportunity to vacation with a new lineup of cheftestants on the exclusive "Top Chef Signature Sailing" in 2015.
Setting sail onboard the Celebrity Reflection, the one-of-a-kind Eastern Caribbean cruise vacation will give guests an up-close-and-personal culinary experience with six former "Top Chef" competitors, including:
Nina Compton: Top Chef New Orleans runner-up
Tiffany Derry: Top Chef D.C. and Top Chef All-Stars contestant; Owner of TD Concepts, Inc.
Ash Fulk: Top Chef Las Vegas contestant; Culinary Director at Hill Country Hospitality in NYC
Gregory Gourdet: Top Chef Boston runner-up; Executive Chef at Departure Restaurant + Lounge in Portland, Oregon
Doug Adams: Top Chef Boston finalist; Chef de Cuisine of Imperial and Portland Penny Diner
Chris Crary: Top Chef Texas contestant; Executive Chef of Hyde Sunset Kitchen + Cocktails in Los Angeles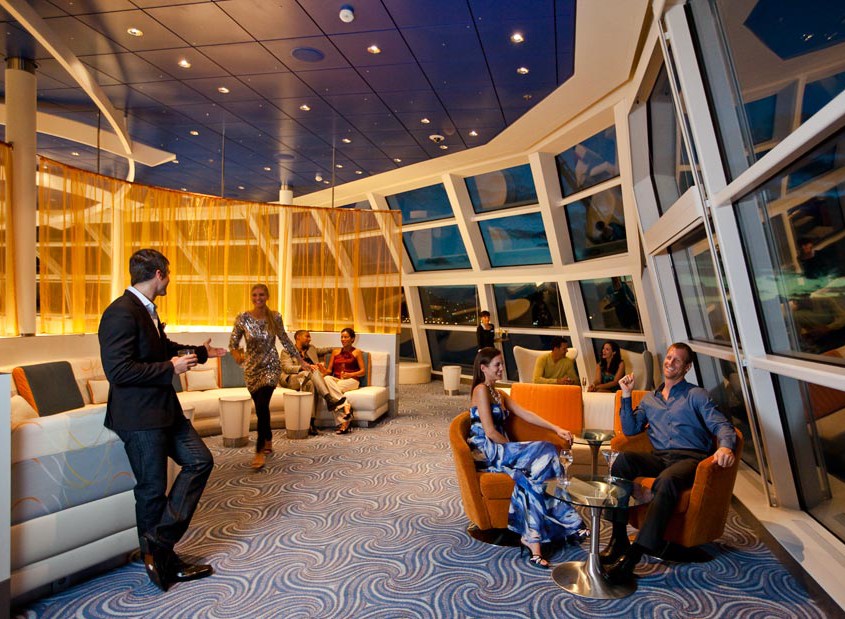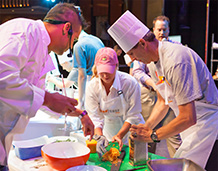 In addition to the Top Chef Signature Sailing with alums, Celebrity will continue to offer interactive Quickfire Challenges and "Top Chef"-inspired menu evenings on its modern luxury vacations onboard nine ships, for all sailings departing through June 2016. Quickfire Challenges will put guests in the spotlight to get a taste of the pressure the cheftestants experience on the show. Plus, guests can indulge in a selection of the dishes the judges raved about on the series at "Top Chef Night" in the main restaurant.
Celebrity has paved the way for the cruise industry on land and at sea, being the first-ever cruise line to present dinner at the prestigious James Beard House and create land-based pop-up restaurants in San Francisco and New York. Celebrity originally partnered with "Top Chef" in November 2014 to launch the exclusive Top Chef at Sea experience. The extension of Top Chef at Sea allows for guests to continually sail with Celebrity on a modern luxury vacation with endless culinary possibilities.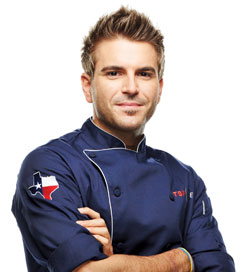 In 2014 the cruises featured:
July 27 onboard the Celebrity Summit to the charming and colorful island of Bermuda for seven nights with three culinary experts:
Spike Mendelsohn: Top Chef Chicago and Top Chef All-Stars contestant; Co-owner and Chef at Béarnaise, We, The Pizza and Good Stuff Eatery in Washington, D.C.
Ash Fulk: Top Chef Las Vegas contestant; Chef de Cuisine at Hill Country Barbecue Market in Brooklyn
Angelo Sosa: Top Chef D.C. and Top Chef All-Stars contestant; Chef and Owner of Añejo in NYC and Poppy Den in Las Vegas
August 15 onboard the Celebrity Solstice, for a seven-night journey to Alaska with four of their favorite chef'testants:
Paul Qui: Top Chef Texas winner; Chef/Owner of Qui and East Side King in Austin
Tiffani Faison: Top Chef Season 1 runner-up and Top Chef All-Stars contestant; Chef/Owner of Sweet Cheeks Q in Boston
Brooke Williamson: Top Chef Seattle runner-up; Co-Executive Chef and Co-Owner of Hudson House, The Tripel and Playa Provisions in California
Nina Compton: Top Chef New Orleans runner-up and Fan Favorite winner; Chef de Cuisine for Scarpetta Miami at the Fontainebleau Miami Beach hotel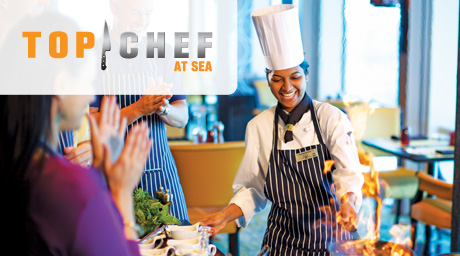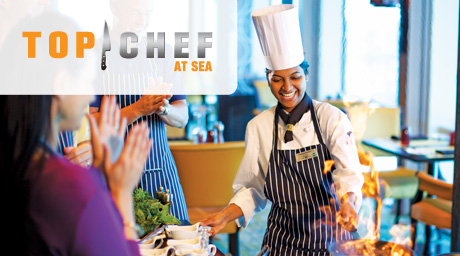 September 19 onboard the Celebrity Infinity, vacationers set their sights on cities in Europe on the 'France & Iberian Discovery Cruise.' Guests wined and dined in modern luxury style for 12 nights with chefs including:
Chris Crary: Top Chef Texas contestant and Fan Favorite winner
Kristen Kish: Top Chef Seattle winner
More information about Top Chef at Sea
http://www.thetasteawards.com/wp-content/uploads/2015/06/top-chef-press-release-460x256.jpg
256
460
The TASTE Awards
http://www.tastetv.com/ta/wp-content/uploads/2015/03/FullLogo-color.jpg
The TASTE Awards
2015-06-14 15:56:48
2015-06-14 16:06:25
Award Winners Bravo Media and Celebrity Cruises extend Top Chef at Sea into 2016