The 9th Annual TASTE AWARDS are proud to announce
The Special Achievement Award Winners (Honorees), General Finalist Nominees, and Viewers Choice Finalist Nominees.

Award Winners of selected categories will be announced in February 2018, and along with the remaining award winners including Viewers Choice  categories received their honors in late March 2018 at a Red Carpet Awards celebration in Los Angeles.
The Red Carpet awards event featured a star-studded lineup of food and fashion TV celebrities, including winners, nominees and presenters.
SEE BELOW THE SPECIAL ACHIEVEMENT AWARD WINNERS (HONOREES),
as well as all GENERAL AWARD CATEGORY FINALISTS,
and VIEWERS CHOICE FINALISTS.
Finalists and Honorees are selected primarily from work and content broadcast between October 2016 and October 2017, including public and media screenings.
SPECIAL ACHIEVEMENT AND HONOREE AWARD WINNERS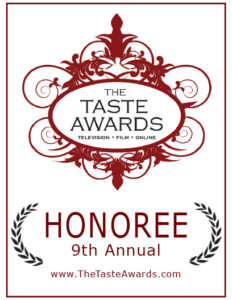 LIFETIME ACHIEVEMENT AWARD

PIONEER AWARD

TBA
TBA
BREAKOUT FOODIES OF THE YEAR
BREAKOUT FASHIONISTAS OF THE YEAR
Chef Shock (Twitch), The Food Flirts (PBS), Donal Skehan, Byron Talbott, First We Feast, Brothers Green Eats
Shannon Barker, Sammi Maria, Kia Maria, Anastasjia Louise, Arika Sato, Paige Norri
BREAKOUT STORYTELLERS OF THE YEAR
OUTSTANDING VISION
Family Meal (feature film), Zest (short film), Swarovski – The Mask
TBA
OUTSTANDING PASSION
OUTSTANDING INSPIRATION
Action Bronson, Jet Tila
Tieghan Gerard (@halfbakedharvest), Sophie Roe (@sophiaroe)

STYLEMAKER AWARD

OUTSTANDING ANIMATION FILM

Proclamation Punctuation (short film), Bloomberg Pursuits (Bloomberg Television), Vanessa Ziletti, Jenn Im, A Tale of Endurance: Celebration of the Imperfect (short film)
Coco, Loving Vincent
 SPOTLIGHT

AWARD

GUILTY ADDICTION OF THE YEAR
The Chi (Showtime)
Bong Appetit (Viceland), Ella Woodward (@deliciouslyella), You Suck at Cooking
BEST INTERACTIVE E-BOOK
PERSON OF THE YEAR
Smartee Plate: Teddy Finds Her Balance
Kylie Jenner, Dua Lipa
BEST SOCIAL MEDIA SHORT

SONG OF THE YEAR
Hobo Chefin (Good Catch Films)
Bon Appetit (Katy Perry)
BEST VIRTUAL REALITY FILM OR DOCUMENTARY

FOOD TV CHAMPION AWARD, PRESENTED BY SCHILTZ GOOSE FARM
Praying from Afar
Howard Helmer




OUTSTANDING MOBILE APPS

BEST ETHNIC LIFESTYLE FILM AND DOCUMENTARY (BLACK/LATINO/ASIAN)

TBA
Godspeed (Asian), Lucky Chow (Asian) Living with Phyllis "The Mo' Jazz Fest" (Black), Craving Cuba (Latin), The Latin Kitchen
OUTSTANDING TECHNOLOGY INNOVATION
BEST ACTION SPORTS, 

ADVENTURES, OR OUTDOORS FILM



TBA
Wherever the Wind Takes, Dedicate: Diving Free
GREAT TASTE PRIZE:

Culinary Tastemakers

GREAT TASTE PRIZE:

Hollywood Tastemakers

TBA George Chen (China Live), Cindy Chen (China Live), Additional TBA


TBA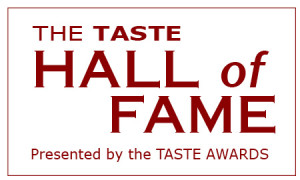 5TH TASTE HALL OF FAME INDUCTEES
A Taste of History

Ace of Cakes

Anna O'Steen/Lovely Lady Cakes

Antiques Roadshow

Authentic Entertainment

Bare Feet With Mickela Mallozzi

Barefoot Contessa

Bite and Booze Radio Show

Buzzfeed

California's Gold

chow.com/Chowhound

Daisy Martinez

Delicious TV

Euromaxx

Globe Trekker

Great British Bake Off

Iron Chef

Jacques Pepin

Jillian Michaels


Lidia Bastianich
Magical Elves
Man v. Food
Mario Batali
MasterChef
Elise Strachan /MyCupcakeAddiction
Naked and Afraid
Property Brothers
Rachel Ray
Richard Simmons
Rudy Maxa
RuPaul
Samantha Brown
Shahs of Sunset
Sunny Anderson
The Pioneer Woman
The Rachel Zoe Project
The Splendid Table
The Trip (Film)
This Old House
Wine Oh TV
Zoella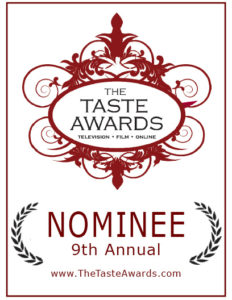 GENERAL CATEGORY AWARD NOMINEES
BEST DRINK OR BEVERAGE PROGRAM ONLINE

Broadway Bartender
Papermeal Series Two
Wine for Normal People
Wine Oh TV
BEST DRINK OR BEVERAGE PROGRAM ON TELEVISION

Martha & Snoop's Potluck Dinner Party
The 3 Julias on 30A Television
Wine Oh TV
BEST FOOD PROGRAM: TELEVISION
Ellie's Real Good Food
Julie Taboulie's Lebanese Kitchen Cooking Show & Lifestyle Series
Martha & Snoop's Potluck Dinner Party
Moveable Feast with Fine Cooking
P. Allen Smith's – Garden Style
Simply Ming
The Urban Vegetarian
Top Chef Season 14
BEST REALITY SERIES
Cheryls Home Cooking
Martha & Snoop's Potluck Dinner Party
SCRAPS
The Wiseguy Kitchen Show
Top Chef Canada
BEST CHEF IN A SERIES
A Queen In The Kitchen
Andrew Zimmern Cooks
Julie Taboulie's Lebanese Kitchen Cooking Show & Lifestyle Series
Kitchen 90210
Moveable Feast with Fine Cooking
Simply Ming
BEST FOOD TRAVEL SERIES TELEVISION

Food Markets – Palermo / Ballarò
I Hart Food
Lucky Chow
Moveable Feast with Fine Cooking
SCRAPS
The Zimmern List
Twice As Good
BEST FASHION FILM
Herod's Daughter
Little Stories
Proclamation Punctuation
Teatime Ponderer
The Flower Of Life

FERRARA FLAME AWARD FOR BEST BRANDED CONTENT
Caroline Artiss – Simply Beautiful Food
Gather Here
Growing a Greener World
Killian Wells – Blue Dream (Presented by Xyrena)
Model Diaries
Ms. Candy Blog
P. Allen Smith's – Homegrown Seed Collection
The Navigator's Table, Series 2

FERRARA FLAME AWARD FOR BEST CITY OR REGIONAL PROGRAM
Living with Phyllis "THE MO' JAZZ FEST"
Louisiana Eats: Stories From The Back Of The House
The Oyster Farmers
Top Chef Season 14
Twice As Good
BEST GREEN OR ORGANIC PROGRAM, SERIES OR FILM
Food Markets – Palermo / Ballarò
Growing a Greener World
Healthy Voyager TV
Jazzy Vegetarian
SCRAPS
The Oyster Farmers
Wasted! The Story of Food Waste
BEST NEW SERIES
Baking with Toddlers
Christopher Kimball's Milk Street Radio
Gown and Out in Beverly Hills
hot for food
I Hart Food
Julie Taboulie's Lebanese Kitchen Cooking Show & Lifestyle Series
The Feast Podcast
The Latin Kitchen
The Urban Vegetarian
Weekends with Yankee
BEST SINGLE TOPIC SERIES
A Queen In The Kitchen
Baking with Toddlers
California Wine Country with Steve Jaxon
Entertaining with Beth
Food Markets – Palermo / Ballarò
Kitchen 90210
P. Allen Smith's – Garden Style
Recipes for a Sweet Life/ Julia M Usher's YouTube Channel
Wine Oh TV
BEST TRAVEL PROGRAM
Curious Traveler
Eat Like a Local with Kelley Ferro
Food Markets – Palermo / Ballarò
Healthy Voyager TV
Lucky Chow
Moveable Feast with Fine Cooking
SCRAPS
Strictly Dumpling
The Navigator's Table, Series 2
Twice As Good
Weekends with Yankee
BEST PODCAST
All in the Industry (Heritage Radio Network)
California Wine Country with Steve Jaxon
Christopher Kimball's Milk Street Radio
Connoisseur's Corner with Jordan Rich
Earth Eats
Kitchen Chat – The Chew's Carla Hall
The Feast Podcast
Wine for Normal People
Wine Road Podcast — The Wine, When, and Where of Northern Sonoma County
BEST KIDS PROGRAMS, FILMS OR DOCUMENTARIES
Baking with Toddlers
Kitchen Little
Masha Time!
Smartee Plate: Teddy Finds Her Balance
Twice As Good
BEST INSTRUCTIONAL WEB SERIES
A Queen In The Kitchen
Broadway Bartender
Caroline Artiss – Simply Beautiful Food
P. Allen Smith's – Homegrown Seed Collection
Recipes for a Sweet Life/ Julia M Usher's YouTube Channel
Struggle Meals
The Edgy Veg
The Trailer Park Cooking Show With Jolene Sugarbaker
BEST INTERNATIONAL PROGRAM
A is for Apple
Curious Traveler
Eat Like a Local with Kelley Ferro
Fish the Dish
One World Kitchen
The Latin Kitchen
The Urban Vegetarian
Top Chef Canada
Vincenzo's Plate
BEST HEALTH & FITNESS PROGRAM (Food & Diet)
Ellie's Real Good Food
Healthy Voyager TV
hot for food
Jazzy Vegetarian
P. Allen Smith's – Garden Style
Smartee Plate: Teddy Finds Her Balance
Un-Inflame Me: Reversing the American Diet & Lifestyle
"OFFICIAL SELECTION": BEST FEATURE-LENGTH FILM OR DOCUMENTARY
42 Grams (a documentary film)
Craving Cuba
Family Meal
La Revolution du Rose: How a Ridiculed Wine Became a Winner
Michelin Stars — Tales From the Kitchen
New Chefs on the Block
The Oyster Farmers
This Is Everything: Gigi Gorgeous
Wasted! The Story of Food Waste
"OFFICIAL SELECTION": BEST SHORT FILM OR DOCUMENTARY
A madman in the kitchen
BaseBallet
Dashi Journey
Euphoria- Indescribable adventure
Forgotten Seconds
Hey Chef Where Is Your Home?
Lemonade Mafia
Run Mama Run
The Hammer
The Human Face
BEST FOREIGN LANGUAGE PROGRAM, SERIES OR FILM
A madman in the kitchen
Craving Cuba
Food Markets – Palermo / Ballarò
Michelin Stars — Tales From the Kitchen
Salade, Tomates, Rognons
VIEWERS CHOICE AWARD NOMINEES
BEST FOOD PROGRAM – ONLINE/STREAMING
A Queen In The Kitchen
Andrew Zimmern Cooks
Entertaining with Beth
Louisiana Eats: Stories From The Back Of The House
Recipes for a Sweet Life/ Julia M Usher's YouTube Channel
Strictly Dumpling
Kitchen Chat – The Chew's Carla Hall
The Edgy Veg
The Feast Podcast
The Trailer Park Cooking Show With Jolene Sugarbaker
BEST HOME CHEF IN A SERIES
Cheryls Home Cooking
Entertaining with Beth
hot for food
Jazzy Vegetarian
The Edgy Veg
The Topless Baker (Matt Adlard)
The Trailer Park Cooking Show With Jolene Sugarbaker
Vincenzo's Plate
BEST FOOD TRAVEL SERIES ONLINE

Caroline Artiss – Simply Beautiful Food
Eat Like a Local with Kelley Ferro
Food To Die For
Healthy Voyager TV
Strictly Dumpling
The Brindiamo! Guide
The Navigator's Table, Series 2
BEST RADIO BROADCAST
California Wine Country with Steve Jaxon
Christopher Kimball's Milk Street Radio
Connoisseur's Corner with Jordan Rich
Earth Eats
Louisiana Eats: Stories From The Back Of The House
Ms. Candy Blog
BEST COMEDY
Baking with Toddlers
Masha Time!
Playing House (Season 3, USA Network)
The 3 Julias on 30A Television
The Trailer Park Cooking Show With Jolene Sugarbaker