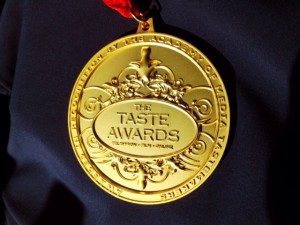 The 6th Annual TASTE AWARD winners of selected categories were announced on December 3, 2014, and along with the remaining award winners including Viewers Choice and Honoree categories received their honors on January 15th, 2015 at a Red Carpet Hollywood Awards celebration in Hollywood.
The Red Carpet awards event features a star-studded lineup of food and fashion TV celebrities, including winners, nominees and presenters.
SEE THE WINNERS, NOMINEES AND HONOREES FOR THE ANNUAL TASTE AWARDS (BELOW).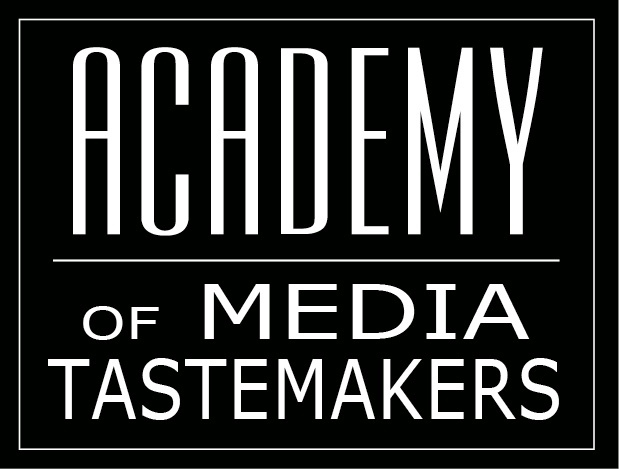 SPECIAL ACHIEVEMENT & HONOREE AWARD WINNERS
LIFETIME ACHIEVEMENT AWARD

PIONEER AWARD

William Shatner ("Brown Bag Wine Tasting", "The Shatner Project," "Star Trek")

Sara Moulton, Bobby Flay, Susan Feniger, Narsai David

KIKKOMAN BREAKOUT FOODIES OF THE YEAR
BREAKOUT FASHIONISTAS OF THE YEAR

Young Hollywood Food Feed, Victory Gardens edibleFeast, Simply Laura, Knife Fight, Real Girls Kitchen with Haylie Duff, Foodable

StyleHaul, Tokyo Fashion Express, Meghan Rienks, B.O.R.N. to Style, Target commercial Featuring "Together" by HAIM

BREAKOUT STORYTELLERS OF THE YEAR
OUTSTANDING VISION

Growing a Greener World, Rhythm Abroad with Brittany Pierce, Moveable Feast

"Key Ingredients" Chef/Film Event series hosted by Tribeca Film Institute

OUTSTANDING PASSION
OUTSTANDING INSPIRATION

The Feed, Andres Izquieta, Blogilates

Fashion Police

, Shinola film series by Bruce Weber

STYLEMAKER AWARD

OUTSTANDING CULINARY TRAVEL EXPERIENCE

Lisa Vanderpump, Sabrina Soto

JetBlue Mint, Fiji Airways, Celebrity Cruises

ENTERTAINER OF THE YEAR
GUILTY ADDICTION OF THE YEAR

Chef Carla Hall, Epic Meal Empire

"Got Milk" Future Olympian, Eat Your Words (MYX TV), Amazing Wedding Cakes

SPOTLIGHT

AWARD

OUTSTANDING ONLINE SERVICE

Betabrand – The World's Funniest Fashion Models, NuMe's Kiss of a Siren fashion film, KCRW's DnA: Design & Architecture, Farang: The Story of Chef Andy Ricker (Vice Munchies), Placebo // Loud Like Love (feat. Bret Easton Ellis by Saman Kesh)

Feastly, Fashion Accelerator (Business of Fashion Online Education Series)

OUTSTANDING MUSIC VIDEO
PERSON OF THE YEAR

This is How We Do It (Katy Perry Music Video by Doomsday and Joel Kefali)

Marcus Lemonis – The Profit (CNBC)

OUTSTANDING FOOD EVENT
OUTSTANDING INTERACTIVE EXPERIENCE

Flavor! Napa Valley, LuckyRice, Sunset SAVOR the Central Coast, Vegas Uncork'd

Ratatouille at Disneyland Paris

OUTSTANDING CROWDFUNDING VIDEO
OUTSTANDING LIFESTYLE FILMS

Submarine Sandwich Kickstarter video

Higher film by Teton Gravity Research and Jeremy Jones, Advanced Style, No More Tiaras

OUTSTANDING TECHNOLOGY INNOVATION
GREAT TASTE PRIZE:

Hollywood Tastemakers
(f)

GoPro, Chromecast, V-MODA

Jeannie Mai, Zoe Saldana, Aisha Tyler, Anna Kendrick, Leila Ali, Lizzy Caplan, Ashley Greene, Kate Bosworth, Mindy Kaling, Elizabeth Banks, Kat Graham, Krysten Ritter, Maria Menounos

GREAT TASTE PRIZE:

Hollywood Tastemakers
(m)

GREAT TASTE PRIZE:

Young Tastemakers

Mario Lopez, Billy Bush, Joe Manganiello, Alex O'Loughlin, Jon Favreau, Dwayne Johnson, Harry Lennix, Fabio Viviani, Joseph Gordon-Levitt, John Cho

EJ Johnson, Dorothy Wang, Morgan Stewart, Brendan Fitzpatrick, Chloé Grace Moretz, Dakota Fanning, Sarah Hyland, Olivia Holt, Peyton List, Bella Thorne, Hailee Steinfeld, Karan Bar

GREAT TASTE PRIZE:

Kikkoman Culinary Tastemakers

TBA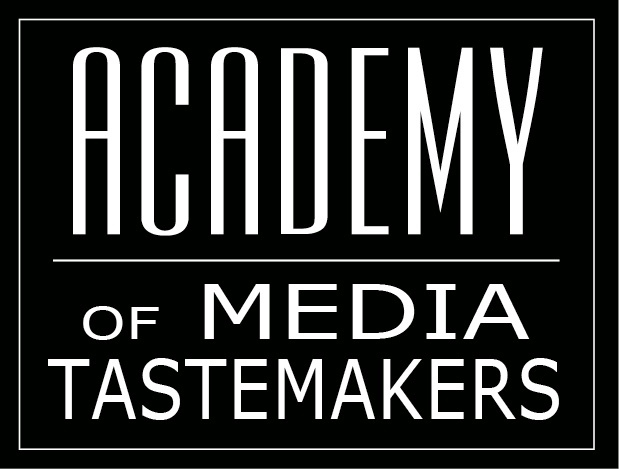 TASTE HALL OF FAME INDUCTEES
• Babette's Feast (film)

• Cake Boss

• Chocolat (film)

• Chopped

• Cool Hunting

• Evan Kleiman

• Fashion TV

• Gordon Ramsay

• Jack LaLanne

• Jeff Lewis

• Jolene Sugarbaker

• Marcus Samuelsson

• Martha Stewart

• New Scandinavian Cooking

• Say Yes to the Dress

• Sideways (film)

• Slow Living Radio

• The Culinary Institute of America

• The Devil Wears Prada (film)

• Tyler Florence

• Without Borders

• Wolfgang Puck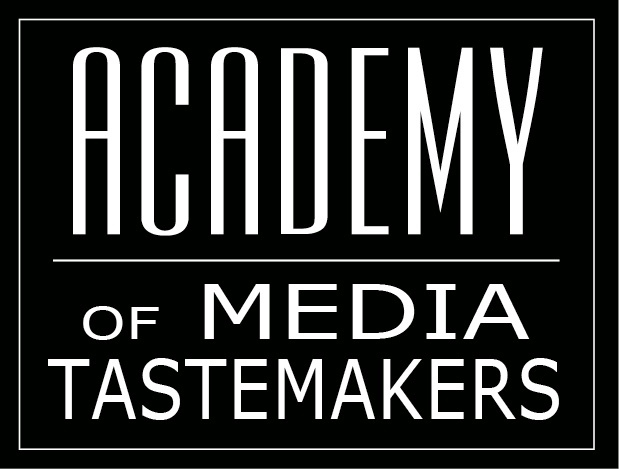 COMPETITION AWARD CATEGORY NOMINEES
BEST DRINK OR BEVERAGE PROGRAM: WEB
| | |
| --- | --- |
| Kathy Casey's Liquid Kitchen | Small Screen Network |
| More Than Maraschino | Small Screen Network |
| Raising the Bar with Jamie Boudreau | Small Screen Network |
| The Bikini Lifestyles Show, "Wine Dine and Workout" | The Bikini Chef |
| The Cocktail Spirit with Robert Hess | Small Screen Network |
| The Morgenthaler Method | Small Screen Network |
| The Proper Pour with Charlotte Voisey | Small Screen Network |
| Winter Holiday Cocktails – Web Series | Grokker |
BEST DRINK OR BEVERAGE PROGRAM: TELEVISION
| | |
| --- | --- |
| America's Test Kitchen | America's Test Kitchen |
| Bar Rescue | Spike TV |
| Best Bars in America | Esquire Network |
| Brew Dogs | Esquire Network |
| Cook's Country | America's Test Kitchen |
| Moonshiners | Discovery Channel |
BEST FOOD PROGRAM: TELEVISION
| | |
| --- | --- |
| A Chef's Life | PBS |
| Bite This with Nadia G | Cooking Channel / B360 Media |
| Deconstructing Dinner | ichannel |
| Food Forward | Food Forward Productions, Llc |
| Hungry Investors | Spike TV |
| Knife Fight | Esquire Network |
| Moveable Feast with Fine Cooking | Fine Cooking Magazine |
| Pati's Mexican Table, Season 3 | Pati's Mexican Table |
| Top Chef | Bravo Media |
BEST FOOD TRAVEL SERIES: TELEVISION
| | |
| --- | --- |
| Best In Chow | Pyramid Productions |
| Bite This with Nadia G | Cooking Channel / B360 Media |
| Kevin Dundon Modern Irish Food | Modern Irish Food LLC / Create TV / PBS |
| Moveable Feast with Fine Cooking | Fine Cooking Magazine |
| New Scandinavian Cooking | Tellus Works |
| Pati's Mexican Table, Season 3 | Pati's Mexican Table |
| Recipes that Rocks series 2 | Mago Films |
| Without Borders (webseries) turned "Chefs Run Wild" (television series) | Without Borders |
THE KIKKOMAN AWARD FOR BEST REALITY SERIES: FOOD OR DRINK

| | |
| --- | --- |
| 1 Minute Meal | 1 Minute Meal |
| A Chef's Life | PBS |
| A Taste of New York TV Show | A Taste of New York Inc. |
| Bar Rescue | Spike TV |
| Hungry Investors | Spike TV |
| Knife Fight | Esquire Network |
| Moveable Feast with Fine Cooking | Fine Cooking Magazine |
| Top Chef | Bravo Media |
| Wahlburgers | A&E Networks |
BEST FASHION OR DESIGN PROGRAM: TELEVISION
| | |
| --- | --- |
| BTS Tatler Magazine "Floral Embellishment" Photo & Video Shoot Hong Kong Edititon | InFocus Film Works |
| Fashion News Live | RLG Productions Corp. |
| Buy Bling, Get One Free! | Visual Industry Promotion Organization (VIPO) |
| Flipping Out | Bravo Media |
| Say Yes to the Dress: Atlanta | TLC |
| Something Borrowed | TLC |
BEST REALITY SERIES: FASHION, DESIGN OR HOME DECOR
| | |
| --- | --- |
| Behind the Scenes of Fashion News Live | RLG Productions Corp. |
| Catch a Contractor | Spike TV |
| Flipping Out | Bravo Media |
| Home Made Simple | OWN / Harpo Studios |
| Say Yes to the Dress: Atlanta | TLC |
| Something Borrowed | TLC |
BEST HOME DECOR AND DESIGN PROGRAM
, presented by Ferrara Flame

| | |
| --- | --- |
| Catch a Contractor | Spike TV |
| Flipping Out | Bravo Media |
| Home Made Simple | OWN / Harpo Studios |
| P. Allen Smith's Garden Home | P. Allen Smith / Hortus, LTD |
BEST GREEN OR ORGANIC PROGRAM
| | |
| --- | --- |
| Deconstructing Dinner | ichannel |
| Jazzy Vegetarian | Jazzy Vegetarian LLC |
| Kitchen Vignettes | PBS |
| P. Allen Smith's Garden Home | P. Allen Smith / Hortus, LTD |
| Recipes that Rocks series 2 | Mago Films |
| The Healthy Voyager | The Healthy Voyager |
| The Lexicon of Sustainability | PBS |
BEST CITY OR REGIONAL PROGRAM
| | |
| --- | --- |
| 1 Minute Meal | 1 Minute Meal |
| A Taste of New York TV Show | A Taste of New York Inc |
| Million Dollar Listing Los Angeles | Bravo Media |
| Million Dollar Listing New York | Bravo Media |
| Savoring The Sweetness, Let's Talk About Food | Savoring The Sweetness, Pepper Jay Productions, Actors E Network |
| The Drive with Steve Jaxon's "Wine Wednesday" | KSRO Radio |
| Welcome to Sweetie Pie's | OWN / Harpo Studios |
BEST BRANDED PROGRAM
| | |
| --- | --- |
| A Taste of New York TV Show | A Taste of New York Inc |
| Hanging with Harris – James Beard Special | Small Screen Network |
| More Than Maraschino | Small Screen Network |
| P. Allen Smith's Garden Home | P. Allen Smith / Hortus, LTD |
| RV Cooking Show Australia: Ballarat Tour & Damper Flatbread | RV Cooking Show Australia |
| San Diego Grilled Fish Tacos at Santee Lakes | RV Cooking Show |
| The Balanced Bartender | Small Screen Network |
| The Proper Pour with Charlotte Voisey | Small Screen Network |
BEST NEW SERIES
| | |
| --- | --- |
| Baking Bread | BreadLoveAndDreams |
| Best In Chow | Pyramid Productions |
| Bite This with Nadia G | Cooking Channel / B360 Media |
| French Guy Cooking | French Guy Cooking |
| Hungry Investors | Spike TV |
| Mind Over Munch | Mind Over Munch |
| RV Cooking Show Australia: 90 Days Downunder Road Trip | RV Cooking Show Australia |
| The Lexicon of Sustainability | PBS |
| Top Chef Duels | Bravo Media |
BEST SINGLE TOPIC SERIES
| | |
| --- | --- |
| Bar Rescue | Spike TV |
| Entertaining with Beth | Entertaining with Beth |
| Hungry Investors | Spike TV |
| Joy of Baking | iFood Media LLC |
| Kathy Casey's Liquid Kitchen | Small Screen Network |
| P. Allen Smith's Garden Home | P. Allen Smith / Hortus, LTD |
| Say Yes to the Dress: Atlanta | TLC |
| The Proper Pour with Charlotte Voisey | Small Screen Network |
BEST CHEF IN A SERIES
| | |
| --- | --- |
| A Chef's Life | PBS |
| Deconstructing Dinner | ichannel |
| French Guy Cooking | French Guy Cooking |
| Kevin Dundon Modern Irish Food | Modern Irish Food LLC / Create TV / PBS |
| New Scandinavian Cooking | Tellus Works |
| Pati's Mexican Table, Season 3 | Pati's Mexican Table |
| Prime Cut: The Meat Lovers Guid to Preparing Beef | Grokker Inc. |
BEST CRITIC OR REVIEW SERIES
| | |
| --- | --- |
| Bite and Booze Radio Show | Bite and Booze LLC |
| The Drive with Steve Jaxon's "Wine Wednesday" | KSRO Radio |
| The Feed | A&E Networks |
| The Lafayette Food Junkie Radio Show | Lafayette Food Junkie |
BEST TRAVEL PROGRAM
| | |
| --- | --- |
| Best Bars in America | Esquire Network |
| Bite This with Nadia G | Cooking Channel / B360 Media / B360 Media |
| FNL's City Showcase | Fashion News Live |
| Rhythm Abroad with Brittany Pierce | Create TV / PBS / Joi Productions LLC |
| The Healthy Voyager | The Healthy Voyager |
| Travel With Kids | Travel With Kids |
| Without Borders (webseries) turned"Chefs Run Wild" (television series) | Without Borders |
BEST KIDS PROGRAM
| | |
| --- | --- |
| Against Type | Funstertainment Productions |
| Cool Kids Cook with Kid Chef Eliana | VoiceAmerica Kids |
| Travel With Kids | Travel With Kids / PBS |
BEST ETHNIC PROGRAM
| | |
| --- | --- |
| 1 Minute Meal | 1 Minute Meal |
| Baking Bread | BreadLoveAndDreams |
| Brindiamo! "A Toast To The Finest Italian Restaurants" | OK Productions LLC |
| Cooking Like Mummyji | Grokker |
| Pati's Mexican Table | Pati's Mexican Table |
BEST HEALTH & FITNESS PROGRAM
(Physical & Exercise)
| | |
| --- | --- |
| The Bikini Lifestyles Show, "Wine Dine and Workout" | The Bikini Chef |
| The Ultimate Mud Runner Strength: Week 3 & 4 | Grokker |
| X5 Intensity: Week 1 – Bodyweight | Grokker |
BEST HEALTH & FITNESS PROGRAM
(Food & Diet)
| | |
| --- | --- |
| Cooking Clean with Quest Season 3 | Quest Nutrition |
| Jazzy Vegetarian | Jazzy Vegetarian LLC |
| Mind Over Munch | Mind Over Munch |
| The Bikini Lifestyles Show, "Wine Dine and Workout" | The Bikini Chef |
| The Healthy Voyager | The Healthy Voyager |
BEST HEALTH & FITNESS PROGRAM
(Mental or Spiritual)
| | |
| --- | --- |
| The Bikini Lifestyles Show, "Wine Dine and Workout" | The Bikini Chef |
| The Balanced Bartender | Small Screen Network |
| Oprah's Lifeclass | OWN / Harpo Studios |
BEST BRANDED VIDEO PROMOTION OR CAMPAIGN
| | |
| --- | --- |
| The Laserwolf | BJ Golnick Pictures |
| The Bikini Lifestyles Show, "Wine Dine and Workout" | The Bikini Chef |
| The Balanced Bartender | Small Screen Network |
| RV Cooking Show Australia: Ballarat Tour & Damper Flatbread | RV Cooking Show Australia |
| More Than Maraschino | Small Screen Network |
| Little Black Bikini – Montce Swimwear | BJ Golnick Pictures |
| Hanging with Harris – James Beard Special | Small Screen Network |
| Alive fashion film for costumiers by Prangsta | DECODE |
| A Visit from St. Nicholas | P. Allen Smith / Hortus, LTD |
BEST INTERNATIONAL PROGRAM
| | |
| --- | --- |
| Best In Chow | Pyramid Productions |
| FOODelicious | Hitlab |
| Frittelle di Carnevale (Carnival Fritters) feat. NONNA FERNANDA | BreadLoveAndDreams |
| New Scandinavian Cooking | Tellus Works |
| Quintessential Cookie Series: Ginger Snap Cookies with Ground Black Pepper | Grokker Inc. |
| RV Cooking Show Australia: Ballarat Tour & Damper Flatbread | RV Cooking Show Australia |
| Soul Kitchen | Hitlab |
| The Singing Chefs | Hitlab |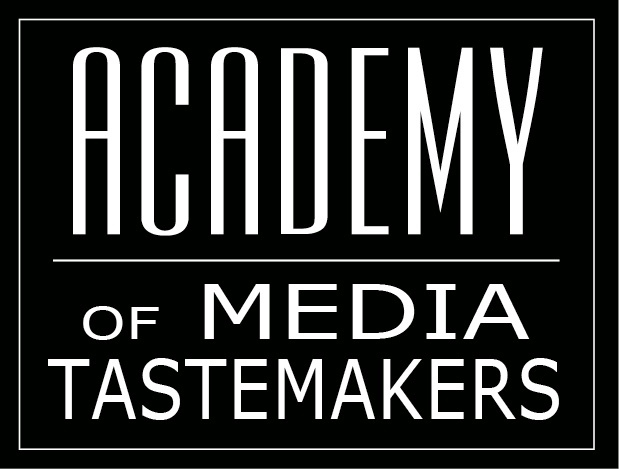 VIEWER CHOICE AWARD CATEGORY NOMINEES
VOTE THROUGH DEC. 17TH. WINNERS TO BE ANNOUNCED ON JANURY 15, 2015
BEST FOOD PROGRAM: WEB
(VOTE)
| | |
| --- | --- |
| 1 Minute Meal | |
| FNL's City Showcase: Lima Peru | |
| Hanging with Harris – James Beard Special | |
| Joy of Baking | |
| Kitchen Vignettes | |
| Prime Cut: The Meat Lovers Guid to Preparing Beef | |
| Soul Kitchen | |
| The Bikini Lifestyles Show, "Wine Dine and Workout" | |
| The Culinary Institute of America and USA Weekend Recipe & Video Series | |
| The Trailer Park Cooking Show With Jolene Sugarbaker | |
BEST FOOD TRAVEL SERIES: WEB
(VOTE)
| | |
| --- | --- |
| Cooking for Dads | |
| Deconstructing Dinner | |
| FNL's City Showcase | |
| Original Fare | |
| RV Cooking Show Australia: 90 Days Downunder Road Trip | |
| San Diego Grilled Fish Tacos at Santee Lakes | |
| The Healthy Voyager | |
| Without Borders (webseries) | |
BEST HOME CHEF IN A SERIES
(VOTE)
| | |
| --- | --- |
| Cooking Like Mummyji | |
| Dish It Out! | |
| Entertaining with Beth | |
| French Guy Cooking | |
| How To Cook That | |
| Joy of Baking | |
| Kitchen Vignettes | |
| Real Girls Kitchen with Haylie Duff | |
| San Diego Grilled Fish Tacos at Santee Lakes | |
| The Trailer Park Cooking Show With Jolene Sugarbaker | |
"OFFICIAL SELECTION": BEST FEATURE-LENGTH FILM OR DOCUMENTARY
40+ MINUTES
(VOTE)
"OFFICIAL SELECTION": BEST MINI FILM OR DOCUMENTARY
5-10 MINUTES
(VOTE)
| | |
| --- | --- |
| A Taste of Fate | |
| BTS Tatler Magazine "Floral Embellishment" Photo & Video Shoot Hong Kong Edititon | |
| Frittelle di Carnevale (Carnival Fritters) feat. NONNA FERNANDA | |
| Little Black Bikini – Montce Swimwear | |
| Securing Greater Diversity | |
| The Balanced Bartender | |
| The Laserwolf | |
| TRNSFRM – a fashion film with Jypsea swimwear | |
BEST FOOD OR DRINK RADIO BROADCAST
(VOTE)
| | |
| --- | --- |
| America's Test Kitchen Radio | |
| Bite and Booze Radio Show | |
| Cool Kids Cook with Kid Chef Eliana | |
| Food & Wine with Chef Jamie Gwen | |
| Just Cook It Radio | |
| The Bikini Lifestyles Show, "Wine Dine and Workout" | |
| The Drive with Steve Jaxon's "Wine Wednesday" | |
| The Lafayette Food Junkie Radio Show | |
| What's Cookin' Today | |
BEST FASHION OR DESIGN: WEB PROGRAM OR VIDEO
(VOTE)
| | |
| --- | --- |
| "Alive" fashion film for costumiers Prangsta | |
| Fashion News Live | |
| "Buy Bling, Get One Free!" | |
| FNL's Fashion-Able | |
| FNL's How Does Fashion Go From Runway to the Oscars Red Carpet | |
| FNL's Milan Fashion Week #FW14/15 Showcase | |
| Little Black Bikini – Montce Swimwear | |
| TRNSFRM – a fashion film with Jypsea swimwear | |
BEST COMEDY
(VOTE)
| | |
| --- | --- |
| Against Type | |
| Dish It Out! | |
| The 3 Julias Cooking Show | |
| The Trailer Park Cooking Show With Jolene Sugarbaker | |
BEST ENTERTAINMENT NEWS SERIES – TELEVISION
(VOTE)
| | |
| --- | --- |
| Access Hollywood | |
| E! News | |
| Entertainment Tonight | |
| Extra | |
| OK | |
| TMZ | |
BEST INSTRUCTIONAL WEB SERIES
(VOTE)
| | |
| --- | --- |
| Baking Bread | |
| Entertaining with Beth | |
| How To Cook That | |
| Joy of Baking | |
| Kathy Casey's Liquid Kitchen | |
| Raising the Bar with Jamie Boudreau | |
| RV Cooking Show Australia: 90 Days Downunder Road Trip | |
| San Diego Grilled Fish Tacos at Santee Lakes | |
| Soul Kitchen | |
| The Cocktail Spirit with Robert Hess | |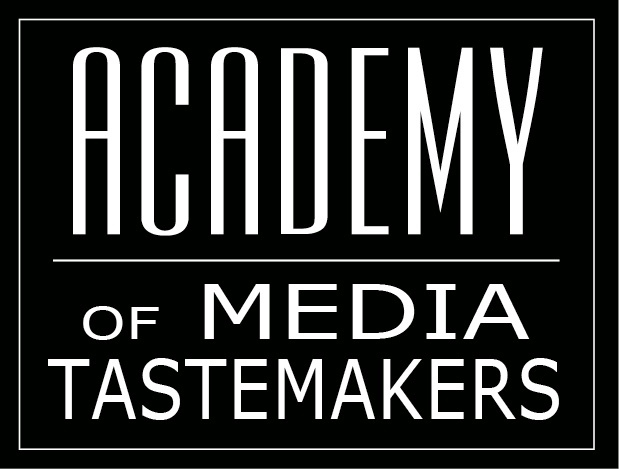 CRAFT AWARD CATEGORY NOMINEES
Craft: Best Music – Intro or Theme Music
| | |
| --- | --- |
| A Film About Coffee | Beakers and Beads/ A Film About Coffee by Brian Leroy Hall of Marmoset Music |
| Deconstructing Dinner – Honey episode | Deconstructing Dinner theme music |
| Jazzy Vegetarian | Jazzy Vegetarian Theme Song |
| Rhythm Abroad with Brittany Pierce | Rhythm Abroad Theme |
Craft: Best Producer
| | |
| --- | --- |
| America's Test Kitchen | Melissa Baldino, Stephanie Stender, Kaitlin Hammond |
Craft: Best Director
| | |
| --- | --- |
| New Scandinavian Cooking | Jan-Erik Lustig |
Craft: Best Host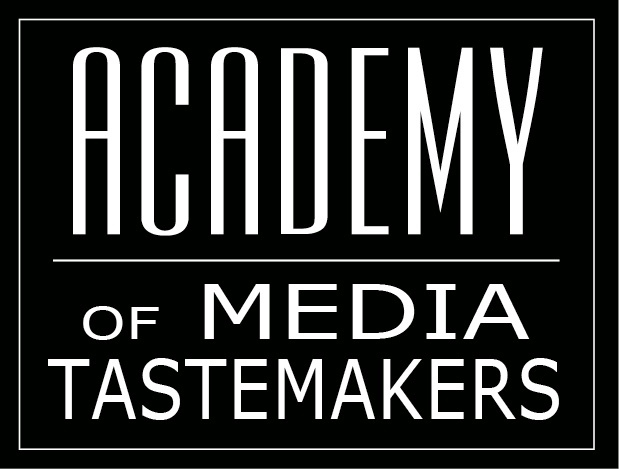 COUNTRY AWARD CATEGORY NOMINEES
Best of: Canada
| | |
| --- | --- |
| Deconstructing Dinner | ichannel |
Best of: United Kingdom and Ireland
| | |
| --- | --- |
| Kevin Dundon Modern Irish Food | Modern Irish Food LLC / Create TV / PBS |
Best of: Australia
| | |
| --- | --- |
| How To Cook That | Ann Reardon |